December 4th, 2011 Categories: A Realtors Life, Chester County, Home Buyers, Home Sellers, Market Trends
Tredyffrin – Easttown Township Real Estate Market Report as of November 30, 2011
Median Sold and For Sale Prices Tredyffrin/Easttown Township: 
Comparing November of 2010 to November of 2011, shows that the Median Sold price was up 14.5% from $380,000 to $435,000 in 2011, while
the Median For Sale Price was down only .2% from $449,950 to $449,000.
Our local Tredyffrin Easttown homes under contract compares favorably with the National Pending Home Sales Index for the month of October 2011. Updated stats will be available the end of this month. 
Months Supply of Inventory for homes Under Contract Increased 16.9% from 2010 to November 2011 in Tredyffrin/Easttown:
2010 Homes Under Contract was 9.9 months

2011 Homes Under Contract was 11.5 months
Months supply of Inventory For Tredyffrin-Easttown Sold Homes dropped 19.6%:
In the past 12 months, 370 homes have sold in Tredyffrin Township and 133 homes have sold in Easttown Township, which once again illustrates how all real is Local. 7.7 Months for Sold Homes is still a Buyers Market but not as much so as a year ago. 
Morning Moon Walk :
It was a beautiful, clear day for Daisy's early morning walk as the sun was beginning to rise. Just as I turned around to follow Daisy, I was startled by the beauty of a silvery moon hovering over the trees. I ran for my camera hoping to capture a bit of the magical light emanating from the sun and the moon being in the morning sky at the same time. Thanksgiving and November – a good time to count blessings and be grateful!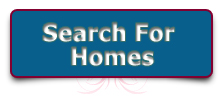 Back To Top