May 28th, 2008 categories: Chester County, Market Trends
The Real Estate Sky Is Not Falling In Chester County Pennsylvania!
Chicken Little and Foxy Loxy Go Home!
The Real Estate Sky Is not falling here in Chester County Pennsylvania. I'm keenly aware of the disconnect between the National News and the reality of the Local Real Estate Market. Every day, a buyer, seller or fellow Realtor shares a "sky is falling" story. Realtors are not immune! Real estate tales abound with just as many stories as there are versions of the Chicken Little Tale.
Many buyers and sellers are "waiting". Waiting, in the mistaken belief that something good will happen if we just "wait" long enough. There is no magic in waiting in Real Estate. Never was, never will be. You can't win trying to time the real estate market. Your best interests will be served by knowing the facts and doing your homework. Read the rest of this entry »
Spoken by Judy Peterson | Discussion: Comments Off on The Real Estate Sky Is Not Falling!
---
May 24th, 2008 categories: Chester County, Delaware County, Lifestyle
AAA reports this years member travel plans in Philadelphia have changed. Memorial Day has been the traditional start of Summer, when many go to the Shore or the Poconos.
Begin In Malvern, Pa | 5 Gas Saving Tips
The American Automobile Association reported, in a recent poll of members in Philadelphia, that 61% of those polled said they would change their travel plans for the holiday.
It seems that Pennsylvania is in the top ten states of origin for the Memorial Day weekend travel, ranking sixth on the list, according to AAA spokesperson, Catherine Rossi, "fewer people, about 460,200 Philadelphia (5-county) area residents, will travel 50-miles-or-more from their homes this Memorial Day Weekend – down 2.5% from last year."
"DownTheShore" On a Tank of Gas is still a good deal. Leaving from the Philadelphia Main Line Chester County area? 5 Gas Saving Tips
Spoken by Judy Peterson | Discussion: Comments Off on 5 Gas Saving Tips|Memorial Day Summer 2008 Travel Plans
---
May 23rd, 2008 categories: Chester County, Delaware County, Lifestyle
Memorial Day Commemoration Parades
The Borough of Malvern and Radnor Township host two of the areas most popular Annual Memorial Day Parades.
Radnor

Township: Monday May 26

th

, 2008 at 9:45 am until 1:00pm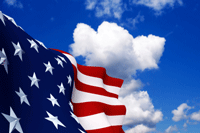 The Radnor Memorial Day Parade is in its 33rd year. The Parade events will kick-off at 9:45 am at the Radnor Financial Center on Radnor-Chester Road and will go West on Lancaster Avenue (Route 30). The parade will end at the War Memorial on South Wayne Avenue where there will be a ceremony. There will be nearly 70 marching units. This years parade will feature the Valley Forge Military Academy & College's Cavalry Troop with the horses. Following the parade there will be an open house at 401 E Lancaster Avenue in Wayne, with free hot dogs and hamburgers hosted by the Bateman-Gallagher American Legion Post 668. For more information go to Radnor Memorial Day
Borough of

Malvern

: Sunday, June 1, 2008 1:30pm
The 140th Memorial Day Parade will be held on Sunday June 1st. The parade begins at the Malvern Fire Company on E. King Street, going left on Warren Avenue and then right on Monument Avenue to the Paoli Memorial Association grounds. There will be Military Units, bands, fire trucks, and antique cars. Malvern hosts the oldest Memorial Day Parade in America with a tradition of the kids decorating their bicycles and good family fun!
Spoken by Judy Peterson | Discussion: Comments Off on Radnor and Malvern 2008 Memorial Day Parades
---
May 21st, 2008 categories: A Realtors Life
How Western Digital Saved My Real Estate Life!|Have Gigs Will Travel
I hear tell that there was a time in the life of a Realtor® when all that was needed was an MLS Book, a car, a pen and a contract to sell a property! Not Today. The Tech Savvy Realtor® of today needs Gigs and lots of 'em!
I just invested in a new Camera, a Nikon D40 SLR. It doesn't cost as much as a house, but neither is it disposable. I try to stay cutting edge in my tech investments and avoid the"bleeding edge".
The Nikon D40 takes great pictures right out of the box, but I like to play. My original digital camera was one of the first of Kodak DC4800's which is an excellent camera for wide angle shots in real estate. Simple but good. Sometimes you can still find it on eBay.
However, the Nikon D40 is an SLR Digital. It came with an 18mm to 55mm lens. I added a 55mm to 200mm lens, so the possibilities are endless – as soon as I learn them all. One that I should have learned was to reset the size of the photos I took, unless they were going to be posters, so they wouldn't fill up my hard drive. Hopefully, both cameras will help to keep my listing photos off of the amusing Worst MLS Picture list. Read the rest of this entry »
Spoken by Judy Peterson | Discussion: Comments Off on Realtor Tech Happiness Equals 320 Gigs
---
May 15th, 2008 categories: Chester County, Chesterbrook, Fun Things To Do, Lifestyle
Rita's Water Ice – Philadelphia Main Line Style "Yums"
Rita's Water Ice In The Chesterbrook Shopping Center, Wayne Pa is on my Yums List of places to stop and relax with a client or with my favorite little people. As the days get longer and the temperatures rise, a refreshing "raspberry" or "lemon" Italian Water Ice cools the spirits. Rita's is made with fresh fruit juice daily in a multitude of flavors and it's fat free! Outside tables, the signature green, red and white stripes, charming umbrellas and the occasional local band will get your foot tapping. If you have some "little people" in tow, you might take a quick stroll over to Wilson Park and let them climb the jungle gym.

Rita's also has Frozen Custard, with sprinkles or try a decadent "Blendini" with Frozen Custard and Oreo Cookie Chips. Can't make up your mind, try the Misto a smooth blend of fruit ice and frozen custard. Get your card stamped. You'll want to come back for sure. After 10 visits, you get a "freebie".
Chesterbrook
The Community of Chesterbrook is a delightful, mostly town home community of over 4,600 residents located in the 19087 Wayne Zip Code. Chesterbrook, known as a Planned Unit Development, or PUD, in real estate terms, is an excellent real estate investment. There will always be a need for town homes and condos in a great school district.
Chesterbrook is located just off of the Route 202/Devon Interchange and features Twenty-six Villages and two Single Family Communities with it's own shopping center and Chesterbrook Corporate Center. Read the rest of this entry »
Spoken by Judy Peterson | Discussion: Comments Off on Yums In Chesterbrook, Wayne Pa!
---
May 2nd, 2008 categories: A Realtors Life, Lifestyle
The Free WiFi Yellow Brick Road
As a Real Estate Agent, I've been in search of Oz or the Holy Grail of Real Estate, the Paperless Transaction, and the Wizard of the Free WiFi connection.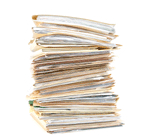 The truth is, it's not easy to find the yellow brick road of a Free WiFi connection along the Philadelphia Main Line and Western Suburbs. And we still kill a lot of trees in real estate. I now have all of my records stored in my computer AND on paper. Now that we're mostly wired in real estate, we might be tempted to look back with some disdain for the old MLS Books, 3X5 cards and "runners" to deliver contracts. But not so fast, we still have one foot in, and one foot out, of the technology revolution.
"BL" ( before laptop), I often lugged around 3 or 4 trade show canvas bags filled with lock boxes and MLS Map Books, etc stashed in the trunk of my car.
Today, my Garmin GPS gets me there without too many Realtor U Turns and my IBM Think Pad dreams of replacing stacks of paper………….when I can get connected. Stay tuned. I've got some "hot" Hot Spots for you right here on the Main Line and Western Suburbs.
If you live on the West Coast and you're reading this, you're probably thinking, "What's she talking about, when I can get connected?"
My Dream Free WiFi Real Estate Cafe
The last time I visited family in California, we had lunch in a cute little cafe. It was no bigger than the famous Hymie's in Bala Cynwyd, Nudy's in Berwyn or Our Deli in Paoli. But, they were wired. You know, like Free WiFi Wired. Several people, one looked like a Realtor with a client, just lounged about on a sunny California day, multi-tasking, enjoying a smoothie and a "crunchy lunch". It was awesome.
One can only dream! So, for my Main Line Pa Today friends here's my right coast Philadelphia Main Line Read the rest of this entry »
Spoken by Judy Peterson | Discussion: Comments Off on Get Your "Hot" Hot Spots Here – Main Line Pa Today
---
Back To Top