Newtown Square, Delaware County Pennsylvania
The area known as "Newtown Square" consists of two Townships, Marple Township in Delaware County Pa and Newtown Township in Delaware County Pa.Marple Township, 19008, at the last census, had a population of 23,737 people in 10.5 square miles. Marple Township students are served by the Marple-Newtown School System. The town of Broomall is located within Marple Township. Some zip codes of Springfield and Media are in use in Marple.
Newtown Township in Delaware County Pennsylvania, 19073, known as "Newtown Square", is also the oldest Township in Delaware County. There are 5 Historical Sites listed on The National Register for Newtown Township:
Five sites in Newtown Square are listed on the National Register of Historic Places: The Octagonal School House (1798), Old St David's Church (1715) burial place of "Mad Anthony Wayne" and the oldest non-Quaker Church in Delaware County, The Square Tavern site of Benjamin West childhood home, and Paper Mill House (1870, 1845) – Millworkers Home and General Store and Bartrams Covered Bridge (1860), the last covered bridge in Delaware County.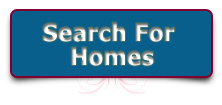 Back To Top