Downingtown, Chester County, Pennsylvania

The Downingtown Area includes, Uwchlan Township, Upper Uwchlan Township,and The Borough of Downingtown, all served by The Downingtown Public School District. In 1858 Uwchlan Township was divided into Upper Uwchlan and Uwchlan Townships
Uwchaln Township Chester County Pennsylvania is part of the rapidly expanding Western Suburbs, is located in northern Chester County Pennsylvania. Uwchlan Township and the Downingtown Area were in William Penn's original "Welsh Tract". The name Uwchlan (phonetic pronunciation is, "uke lin", means "upland" or "land above the Valley" in Welsh. Uwchlan Township occupies 10.4 square miles with a population of 16,576 as of the last census.
Uwchlan Township is bordered by East Brandywine Township, Upper Uwchlan Township, West Pikeland Township, Charlestown Township, and West Whiteland Township . Well known towns in Uwchlan Township include, Lionville, Dowlin and Dorlan.
The Public Schools within Uwchlan Township are Lionville Elementary, Shamona Creek Elementary,Uwchlan Hills Elementary, Lionville Middle School and Downingtown High School, East Campus. Pennsylvania State Highways Route 100, also called "Pottstown Pike" and Route 113, also called "Uwchlan Avenue" cross Uwchlan Township with the Pennsylvania Turnpike, Interstate 76 crossing the norther tip of the township.
Upper Uwchlan Township in Chester County Pennsylvania was incorporated in 1858 and as of the last census is 10.8 square miles with a population of 6,850. The main traffic areas of Upper Uwchlan are Route 100 a north/south road and the "Little Conestoga" Road going North from The Eagle Tavern. The scenic Marsh Creek Park is part of the Piedmont Region of Pennsylvania. Marsh Creek flows into the Brandywine Creek at Dorlan's Mill and the Pickering Creek which flows into the Schuylkill River just below Phoenixville creating an area of natural beauty.
The Marsh Creek State Park in Upper Uwchlan Township offers boating, fishing, camping, swimming and horseback riding and tobogganing.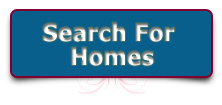 Back To Top