Easttown Township – Chester County Pennsylvania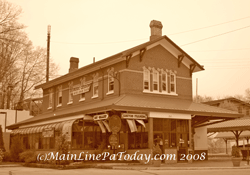 HOT SHEET – Tredyffrin Township Easttown Township Real Estate Search Homes 
Easttown Township Chester County, Pennsylvania is a charming community with historic beginnings as a part of William Penn's "Welsh Tract" settled initially by Quakers in the 1682. However, the earliest settlers of Easttown Township were primarily Welsh Anglicans who settled Easttown Township in 1704, seeking religious freedom and a place to practice their faith and speak their native Welsh. St David's Church in Wayne and founded in 1715 is a good example of the architecture of the time.
By the 1900's, Easttown had become one of the sought after destinations of wealthy Philadelphian's enticed to summer homes and the country life and encouraged by the expansion of the Pennsylvania Railroad, then known as the "Main Line".
Easttown also has notable connections to the American Revolution in a skirmish following the Battle of Brandywine, called the Tarleton skirmish of 1777, under the command General Anthony Wayne, who resided in Easttown.
Easttown has two parks, the popular Hilltop Park on Beaumont Road across from Beaumont School, featuring soccer fields, walking trails and a tot lot and the Frank Johnson Park, featuring basketball and a tot lot, located on Bridge Street in Berwyn.
Bordered by Tredyffrin, Radnor and Willistown Townships, Easttown residents have the pleasure of The Devon Horse Show Grounds, and the remarkable former Cassatt Family Mansion which later became the site of the Upper Main Line YMCA (UMLY), where members enjoy the offering of summer day camps, indoor and outdoor swimming, indoor and outdoor Tennis, exercise gyms plus numerous events for Seniors, Singles and Families plus a spectacular renovation underway.
It's easy to find your way to all points of the compass from the Tredyffrin-Easttown area, where you have all of the convenience of easy access to the Pennsylvania Turnpike, the Schuylkill Expressway and Route 202.
EasttownTownship Elementary Schools are Beaumont Elementary andDevon Elementary. The Middle Schools are: T/E Middle School and Valley Forge Middle School while Conestoga Senior High School serves Seniors in the Tredyffrin-Easttown School District. Tredyffrin Easttown Schools are consistently recognized for educational excellence.
Love to shop? Main Line people like to shop. Explore 20 minutes in any direction and find some unique shopping. Try any of the many small specialty shops along Route 30, also known as Lancaster Pike (the first paved highway in the United States). Or, head on down to the King of Prussia Mall for a shoppers paradise of over 400 stores and 40 restaurants. Visit the Exton Mall or travel 422 West to the new Premium Outlet Mall in Limerick, Pa for some fun shopping hunting for "bargains".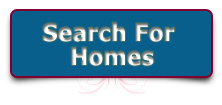 The popular communities and Zip Codes within Easttown Township are Devon 19333, Paoli 19301 and Berwyn 19312. Easttown is served by the R5 Line which stops at the Berwyn Station and the Daylesford and Paoli Station.
Back To Top