Schuylkill Township, Chester County, Pennsylvania
Schuylkill Township is located in Chester County Pennsylvania. According to the last census, Schuylkill Township encompassed 8.9 square miles with a population of 6,960.
The Schuylkill River and Pickering Creek Area was settled by the Lenni Lenape Indians and later by the Swedish and Dutch Settlers. The Dutch word meaning hidden river, is "Schuylkill".
On it's way from Brandywine to Philadelphia, the British Army marched through the area, crossing at Pickering Creek in the Township. The Quaker influence was also evident here with the establishment of the Schuylkill Friends Meeting House, still active today.
Schuylkill Township is bordered to the East by The Schuylkill River, Tredyffrin Township, Charlestown Township, East Pikeland Township and The Borough of Phoenixville. To the East is The Village of Valley Forge and The Valley Forge National Historical Park.
The Regional Center for The Girl Scouts of America is located in Schuylkill Township.
Schuylkill Township is served by The Phoenixville Area School District including: Schuylkill Township Elementry School, Phoenixville Area Middle School, located within the Township
Private schools include the Valley Forge Christian College located partially in both Schuylkill and Charlestown Townships.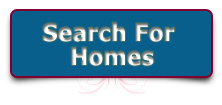 Back To Top