October 30th, 2008 categories: A Realtors Life, Lifestyle
Daylight Saving Time – November 2, 2008 Set Your Clocks Back Saturday November 1st Before Bedtime.
Fall Back from Daylight Saving Time on Sunday November 2, 2008.
After the sugar highs of Halloween, you like me, may be in high gear Saturday, November 1st and forget to turn your clock back one hour.
If you do forget, you might even show up for Church an hour early. Which is only slightly less embarrassing than if you forget in the Spring and walk in when everyone else is leaving.
"i before e, except after c", and if you're musical, "EGBDF, every good boy does fine" and "face" (the lines and spaces of the Treble Clef), or to loosen or tighten screws, "lefty loosey, righty tighty" are some of the ways we jog our memory into action with these mnemonics.
If you like fun words, that's what these are called. Mnemonics are supposed to make things easier to remember, but the word mnemonics is not easy to remember. When I can remember the word, I can't remember how to spell it. Read the rest of this entry »
Spoken by Judy Peterson | Discussion: No Comments »
---
October 28th, 2008 categories: Delaware County, Market Trends
Radnor Township Pennsylvania Third Quarter Real Estate Market Report*
Radnor Township Delaware County Comparison of the Third Quarter of September 2008 to September 2006 shows the greatest effects on the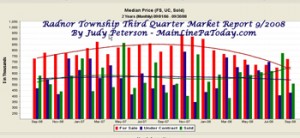 decline of the Median Sold Price, decline of the number of units sold and the growing Months Supply of Inventory.
However, this is a traditionally strong, high end market that could move forward very quickly with a little promise of overall recovery.
There is a chasm of concern showing here, between the Median Sold Price decline, compared to the Median For Sale Price decline of only 1%. I suspect this is due to the hard hit, high end, new and under construction market which is propping up the Median For Sale Price.
Likewise, the high Months Supply of Inventory, MSI is also affected by the New Construction Inventory build up, while the high end market "sits on the sidelines". It's important to keep in mind that Read the rest of this entry »
Spoken by Judy Peterson | Discussion: No Comments »
---
October 24th, 2008 categories: A Realtors Life, Fun Things To Do, Lifestyle
Clays Creative Corner Bakery in Berwyn – A Yummy Local Place
"Now, there's Clays Creative Corner Bakery. When you want a great cake for a holiday celebration,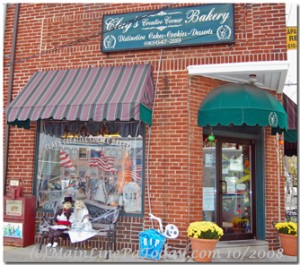 wedding, party, or "just because", you MUST go to Clay's". That's what I tell my Relocation Buyers.
Realtors are like everyone else. We all have our favorite business places. You know, the place where you can depend on great service and good stuff. What's different about Realtors is that it's part of our job to know a little something about some of the Yummy Local Places. It's a tough job, but somebody's gotta do it.
In the spirit of doing my Yummy Local Places research, I stopped in to visit Denise at Clays Bakery, named for Denise's Father, Clayton, who was a Tredyffrin Police Officer. Denise, her Mother and husband, Bill founded Clays' 18 years ago. Hard work built a successful business. It's not unusual for them to be in the shop in the wee hours of the morning April to June, the peak celebration months. Read the rest of this entry »
Spoken by Judy Peterson | Discussion: No Comments »
---
October 24th, 2008 categories: Expired Listings Help, Home Sellers
The state of real estate for some vacillates between panic and high anxiety. So, I've put together my 5 Real Estate Market Meltdown Tips To Get Your House Sold Faster.
We all feel a little befuddled, like the meltdown puddle on the floor of the Stock Market bottom that we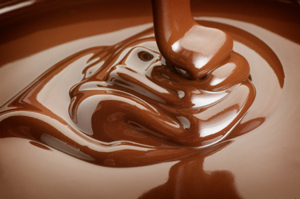 haven't hit yet.
Or maybe we have and we just don't know it.
That's the thing about market turnaround's. We can't predict when they will happen, but we know that they will. And we can get prepared for the ride up.
So, if wading through the daily housing and financial news has you a little depressed, then I recommend that you get up and get going.
Spoken by Judy Peterson | Discussion: No Comments »
---
October 21st, 2008 categories: A Realtors Life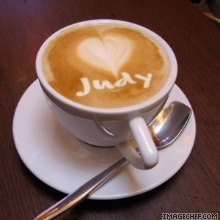 Until recently I always thought about a Blog or a Website as informative, pleasure reading.  I've been a voracious reader all my life. Words on the page, a good story, are magical to me. Can't throw a book away. I catch up on my reading with my morning and evening coffee as you probably do.
Books were the treasures of my childhood as my Mother and Grandmother read Peter Pan and even Shakespeare to me.  I devoured books when I learned to read, spending many Summers hangin out at the Library. Even loved to read the Encyclopedia which makes me kinda geeky I guess.
Like almost everyone, I have an iPod.  One of the first ones, a gift from one of my children. To me listening means music.  I love to listen to and play a little music. It's a joy!
The word, Podcasting is called a "portmanteau", a word that blends two functions, iPod and broadcast. Read about the growth and history of podcasting in Wikipedia.  It's a fascinating story from only 526 entries Read the rest of this entry »
Spoken by Judy Peterson | Discussion: No Comments »
---
October 17th, 2008 categories: A Realtors Life, Fun Things To Do, Lifestyle
Main Line Pa Today is announcing a new Podcast Real Estate Feature.
You can now receive Podcasts

and listen to local real estate news. Get you real estate market updates, community and fun things to do when you want them and listen at your leisure.
Choose your favorite way to listen.
First, you can Just click on the "Listen" Tab at the top of each post to listen to the audio for an individual post.
Or, subscribe here, Main Line Pa Today Audio at our Odiogo Contact Page offering all of your top audio favorites beginning with iTunes.
You can also choose the left side bar Odiogo Podcast Subscription Feed Button to receive all posts to your favorite audio as well.
Contact Judy by email or call 610-889-5509 at Prudential Fox and Roach Realtors Devon Home Marketing Center.  Leave us a comment if you like. Tell us what you like about Podcasting.

Spoken by Judy Peterson | Discussion: No Comments »
---
October 16th, 2008 categories: Expired Listings Help, Home Sellers
Expired, Unsold Real Estate Listings Can Be Revived With The Right Plan "IF"
Just because a real estate listing is expired, unsold or withdrawn from the market,  doesn't mean that the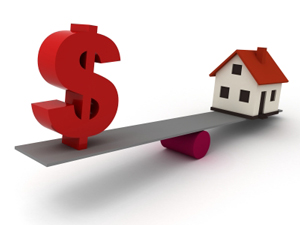 real estate sale is dead and gone forever.  Far from it.
We can revive Expired, Withdrawn, Unsold Listings with the Right Marketing Plan which includes the right listing price.
Often what's needed is a new, fresh approach. Because if you keep doing the same thing you've always done, you will get the same results you've always gotten.
Effective Real Estate Marketing has changed dramatically in a short period of time. And like all rapid changes, some  learn new skills and keep up with the changes and some do not.
First, the Realtor® is responsible for preparing the Comparative Market analysis, CMA to help Seller decide on the best Listing Price. Second, the Realtor® is responsible for the design and implementation of Read the rest of this entry »
Spoken by Judy Peterson | Discussion: No Comments »
---
October 15th, 2008 categories: A Realtors Life, Fun Things To Do, Lifestyle
It was Winston Churchill who said, "You make a living by what you get, but you make a life by what you give".

Today is World Wide Blog Action Day and the topic is Poverty. This is a "me too" blog post day in the hope that we can generate one or thousands of "me too" actions to help alleviate poverty in our own country and internationally. I was reminded by Brian Clark over at Copyblogger. His eloquent post is inspiring. Brian writes the way we all wish we could. If you have a Blog, you've heard of Brian Clark.
Donate to Save The Children, where an admirable 90% of your donation will go out the door to help real children. Save The Children, Winston Churchill and a love of good writing appear to be what Brian and I have in common. How about you?
Survive To Five – Knit An Infant Cap
Save The Children – Survive To Five – Knit One To Save One There are several Infant Cap Designs for the novice and experienced Knit or Crochet crafter. Many of my friends like to knit and crochet. Use your talent to help an infant survive through a program sponsored by Save The Children called Survive To Five-Knit One To Save One. There are pdf and word format patterns here for knitting an infant cap to send to Save The Children and instructions for hosting local events.
Send me your pictures of infant caps you donate and I'll post them here.
Update 12/23/08 – With gratitude to Lynn Anne and Pia  and other caring knitters, who made it possible for us to send 14 Infant Hats to Save The Children "Knit One Save One". These hats and letters will be presented to President Barack Obama, January 2009 on behalf of the millions of at risk infants around the world. Sponsored by The Warm Up America Foundation.
Grace and Peace, Judy
It's about sharing a belief that one person can make a difference if each of us just takes a step in the right direction, and then another and another. This is mine. How about you?
Contact or Call Judy  610-889-5509

Spoken by Judy Peterson | Discussion: No Comments »
---
October 13th, 2008 categories: Expired Listings Help, Home Sellers
Where's The Real Estate Party With The "Sold" Presents?
Having a real estate listing expire it's listing contract without being sold is a little like giving a party with no food, music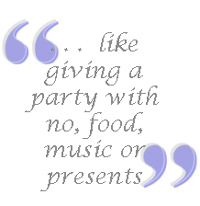 or presents.  Inviting all of your friends to come and celebrate with you but then telling them to come back later for the real fun.
Everyone arrives at the party with great anticipation of enjoying the company of the guests, good conversation, food and music only to have the host announce, "please come back next month when we will have the "real party" with the decorations, the food, drinks, dancing and presents!
Would you go back?  Probably not. But it happens every day in my real estate market of the Chester County Pennsylvania Main Line area when listings expire without selling.  And it's mostly avoidable.
A listing that expires it's listing contract unsold is an enormously painful event for both the Seller and the Listing Agent. The number of expired listings is growing. So what can be done? Read the rest of this entry »
Spoken by Judy Peterson | Discussion: No Comments »
---
October 10th, 2008 categories: A Realtors Life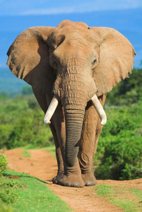 You know it. You've been there. It's the elephant in the room. Something you'd rather not know. It nags around the edges. Oh, there's an elephant in the room! It's the moment in time when everything changes.
Writers write about what they know. But sometimes the elephant in the room steals the paper and pencil and the words get stuck.
This is a blog about real estate, my community, my neighborhood and helping people realize their home ownership dreams. I take no small amount of pride in what I do. I love to share what I know. The hope is that I can help someone who needs it. Some people say that I'm a really good Realtor. I try to be a really good person. Mostly I succeed.
Like most of you, I'm not a financial expert. I'm still struggling to understand who, what, when and how? The answers I don't have are the same ones you don't have.
I keep thinking about a time when it seemed like the grownups knew what they were doing, then I remember that I am one: Read the rest of this entry »
Spoken by Judy Peterson | Discussion: No Comments »
---
Back To Top