West Goshen Township, Chester County Pennsylvania
West Goshen Township is in the southeastern portion of Chester County Pennsylvania and it is part of the West Chester School District. West Goshen was named in the 2007 Money Magazine Best Places To Live Top 100 QVC is a major employer of the West Chester Area and The QVC Studio Park is located in West Goshen Township.
West Goshen Township is bordered by The Borough of West Chester, East Bradford Township and West Bradford Township as well as West Whiteland Township to the North and Westtown to the south.
The Borough of West Chester has been the County Seat of Chester County continuously since 1786. Here you will find a charming old town, with distinctive architecture featuring brick Town homes, and a charming town center to walk around and explore. West Chester offers many unique shops and restaurants to for your pleasure.
The West Chester Area School District places in the top school districts nationally and covers a 75 square mile area. The Borough of West Chester, East Bradford Township, East Goshen Township, West Goshen Township, West Whiteland Township, Westtown Township and Thornbury Township are served by ten Elementary Schools (grades 1-5), three Middle Schools, Fugett, Pierce and Stetson (grades 6-8) and three High Schools Henderson, East High and Reston (grades 9-12).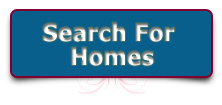 Back To Top