West Whiteland Township, Chester County, Pennsylvania
West Whiteland Township in Chester County Pennsylvania has a total area of 13.0 square miles and a population of 16,499 as of the last census. Route 30, Route 100 and Route 202 are the major highways that intersect West Whiteland.
The Town of Exton is a Census Designated Place within West Whiteland. The popular Exton Square Mall is located within Exton. There are towns named Exton in England for which the area was most likely named. The "Main Street At Exton" Shopping Center is a newer addition to the area, featuring numerous shops, and a walk about mall, easy to browse with several popular restaurants.
West Whiteland Township is bordered by Uwchlan Township, East Whiteland Township, East Goshen Township and West Goshen Townships and East Bradford Township.
West Whiteland Township is served by The West Chester School District.
The Septa R5 Line stops at the Exton Train Station off of Route 100 in Exton.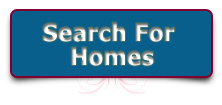 Back To Top