Tredyffrin Township – Chester County Pennsylvania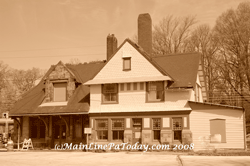 HOT SHEET – Tredyffrin Township Easttown Township Real Estate Search Homes 
Once referred to as the "gateway" to Chester County, Tredyffrin Township is an outstanding Township offering some of the best in Main Line living. There is a rich history within Tredyffrin Township as evidenced by historic buildings and charming community and street names that hearken back to its Welsh and Quaker origins. Initially a portion of Penn's Grant, William Penn declared a part of Pennsylvania be set aside for a Welsh Settlement. It was known as the "Welsh Tract". Later in the early 1700's Tredyffrin became incorporated as a separate Township. The Welsh name for town is "tre" and a descriptive word meaning "wide, cultivated valley" is "dyffryn".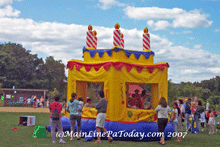 300th Birthday Party For Tredyffrin Township
Tredyffrin Township celebrated it's 300th Anniversary in 2007 with a Birthday Party Celebration in Wilson Park. Evidence of the traditions of family, education and historical significance can be found throughout Tredyffrin Township with some fine

historic sites such as the Diamond Rock Octagonal one room school house built in 1818 and Old Eagle School, built in 1788. Tredyffrin Schools are highly regarded today. Students attend one of two Elementary Schools – Valley Forge Elementary and Hillside Elementary. Tredyffrin's two Middle Schools are Valley Forge Middle School and T/E Middle School. Conestoga Senior High School serves both Tredyffrin and Easttown Townships. The Tredyffrin Easttown School District enjoys national recognition for excellence.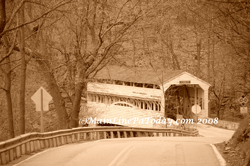 Knox Covered Bridge in Valley Forge National HistoricPark is a favorite landmark stop as is the Valley Forge Convention and Visitors Center, where you can get a sense of historical significance and see General George Washington's encampment, iron cannons and log cabins from the era. Tredyffrin has several outstanding Park areas where you can go for a stroll and enjoy nature, or walk your dog.
The Jenkins Arboretum Public Park and Nature Preserve is a horticultural preserve of 46 acres of Chester County plant and wildflower specimens sheltering native wildlife, such as red tail hawk, flying squirrels, blue heron and more than 100 species of birds. Open to the public from 8am to sunset with free admission. It's a Main Line gem!
The spectacular new Wilson Farm Park offers a brand new "all abilities" playground, a running track, playing fields, pond views and some wonderful special events such as the free outdoor concerts in the Spring and Summer. The Community of Chesterbrook is within walking distance to Wilson Farm Park.
Tredyffrin is bounded to the east by Delaware County, Radnor Township, and to the west by, Willistown, East Whiteland, Charlestown and Schuylkill Townships. Tredyffrin includes a portion of Valley Forge National Historic Park, of American Revolutionary War significance, within its boundaries.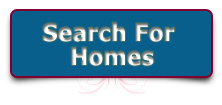 Popular, towns, zip codes and "neighborhoods" in Tredyffrin are Wayne, 19087, Strafford, 19087, Paoli, 19301 and Chesterbrook, 19087. The R5 Septa line runs through Strafford, Devon, Berwyn, Daylesford and Paoli, with Paoli being an AMTRAK station to New York City. The Paoli Express can deliver you to Philadelphia Suburban Station in Center City Philadelphia in about 35 minutes commute time.
Back To Top