Haverford Township, Delaware County Pennsylvania
Haverford Township in Delaware County Pennsylvania was first founded as part of the "Welsh Tract" defined by William Penn in 1681. It was named after a Welsh Town called "Haverfordwest".
Haverford Township has historical roots to our Nations past in being a location for the making of gunpowder for the War of 1812. Nitre Hall stands today as a historical marker.
The previous census shows Haverford Township to be 10 square miles with a population of 48,498. The boundaries of Haverford Township can be shared by the towns of Haverford, Bryn Mawr, Ardmore and Wynnewood.
The Haverford Township School District has Haverford Senior High School, Haverford Middle School and five Elementary Schools, Chatham Park Elementary, Chestnutwold Elementary, Coopertown Elementary, Lynnewood Elementary and Manoa Elementary.
The Skatium is a popular Ice Skating Rink and home of the Delaware County Skating Club, Skating Ballet as well as Hockey Games.
Haverford College is located within Haverford Township.
Some popular town names in Haverford Township are, Havertown (19083), Coopertown, Manoa, Ardmore, Bryn Mawr and Wynnewood.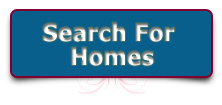 Back To Top