November 18th, 2011 Categories: Chester County, Fun Things To Do, Lifestyle
Holiday Fun Things To Do-Main Line Chester County PA 
Gingerbread House Fun at The Easttown Library – Tuesday and Wednesday, November 29th and November 30th 4:15pm – 5:15pm-Pre-registration is $10.00 a person.
The Willow's Mansion Antique Gift and Craft Extravaganza 11/18/201 – December 4, 2011- 490 Darby Paoli Road, Villanova – Mon to Fri 10am to 7pm, Saturday 10am to 6pm and Sun 10am to 6pm -Holiday Crafts and Gifts will be featured in addition to an Art Gallery and collectibles. Admission is $3.00 484-582-1166
Wayne Christmas Tree Lighting Ceremony – Friday, December 2nd – 5:30 to 7:30pm, with face painting, carriage rides and tree lighting at the Wayne Train Station
Wayne Santa Parade, Saturday, December 3rd 10am – Parade begins at the Wayne Acme and Ends at the Wayne Hotel – visit with Santa on the front porch of the Wayne Hotel until 11:30am.
Malvern's Annual Victorian Christmas – Friday December 2nd (6pm to 9pm) and Saturday December 3rd (10am to 2pm) – Purchase tickets at the Malvern Federal Savings Bank at 100 W King Street beginning 11/16/11, featuring free horse and carriage rides, the Philadelphia Boys' Choir. Be sure to check the itinerary for dates and times.
Devon December Christmas Tree Sale – December 2nd, 3rd and 4th and December 9th, 10th and 11th in the Devon Horse Show Parking Lot on Route 30 featuring Devon Fudge, Hot chocolate and special treats! Fridays 4:30 to 7:30pm, Saturdays 8:30am to 6pm and Sundays 10am to 4:00pm
A "Seussified Christmas Carol" Presented by The Conestoga High School Drama Club at Tredyffrin Library – Saturday December 3rd 2:00pm and 7:00pm – Admission $3.00 at the Tredyffrin Public Library in Strafford on Upper Gulph Road, or call 610-688-7092.
Downingtown Good Neighbor Christmas Parade – Saturday December 10th 1pm-3pm on Lancaster Avenue beginning at Gable Ave and going East to Whiteland Avenue/Route 113, featuring discounts by local merchants and the award winning Downingtown Marching Band and string bands.
Old Fashioned Christmas Parade in West Chester and the "Jingle Elf Run", tree lighting ceremony at 6:15pm with a Christmas Parade at 7:15pm
A Brandywine Christmas starts at Brandywine River Museum December 3rd, 9:30am to 4:30pm, with O-gauge model railroad and charming natural "critter ornaments" made by the museum volunteers, plus a new dollhouse display. Ends January 8th.
The Wayne Art Center at 413 Maplewood Avenue in Wayne, 610 688-3553's "CraftForms 2011" Begins December 2nd through January 21st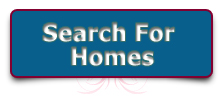 Back To Top