Chester County Pennsylvania
Chester County Pennsylvania is proud to be one of the three original Pennsylvania Counties created by William Penn in 1682. There are 57 Townships and 15 Boroughs in Chester County spread over 762 square miles . Chester County is a picture postcard scenic area in all seasons of the year. Despite the rapid growth of Chester County the area still retains the beautiful, farmlands and rolling hill country side views. Chester County shares in the rich history of our Country's beginnings, with the Battle of The Brandywine and the encampment at Valley Forge. William Penn named Chester County for "Cheshire " England so that many of the place names in Chester County speak of their origins from England and Wales.
Stop by The Chester County Historical Society located on N. High Street in West Chester where you can browse the museum or the museum shop, attend events of the performing arts, or a lecture and learn more about the rich history of Chester County, all within easy walking distance of some great restaurants.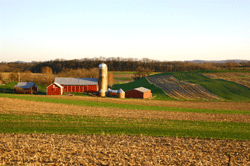 Chester County Pennsylvania is a charming mix of the past and the present offering a glimpse into our country's beginnings where you can still find working farms, farm stand markets or
visit Amish Communities within Chester County and neighboring Lancaster County. The rapid growth of the area is illustrated by the 2004 Census, where there had been a population increase of 7.4% over the 2000 Census with a total of 465,795 residents. Chester County enjoys the highest per capita income of any Pennsylvania County.
The Chester County Library System of 18 Libraries now offer free WiFi connections.
The Borough of West Chester is a charming walk around town offering many unique shops and restaurants. West Chester has been the County seat since 1786.
Major Corporate Employers in Chester County are: The QVC Studio Main Studio Campus is located in West Chester where you can take the popular QVC Studio Tour, The Vanguard Group, Siemens Medical Solutions, Centocor and Acme Markets.
Colleges and Universities located within Chester County are: West Chester University of Pennsylvania, Immaculata University, Penn State University Great Valley and Valley Forge Christian College. Delaware County Community College Chester County Campus in Exton and Downingtown .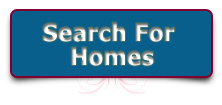 The Census Designated Places in Chester County along The Main Line are: Chesterbrook (19087), Devon (19333), Berwyn (19312), Paoli (19301), Malvern (19355) Exton, West Goshen, Lionville and Thorndale.
Back To Top