Upper Merion Township, Montgomery County, Pennsylvania
Upper Merion Township is located in Montgomery County Pennsylvania. As of the last census, Upper Merion Township occupied 17.2 square miles with 26,863 residents. Upper Merion Township is bordered by Tredyffrin Township, Radnor Township, Upper Providence Township, West Norriton Township, The Borough of West Conshohocken and Lower Merion.
Valley Forge National Historic Park and the Convention and Visitors Center plus The popular King of Prussia Mall are located in Upper Merion Township.
King of Prussia is an unincorporated community within Upper Merion Township. As of the last census, King of Prussia had a population of 18,511. King of Prussia enjoys an historic past with the town being named after "The King of Prussia Inn" which had been named after Frederick 11, King of Prussia. The original Inn was constructed as a cottage in 1719 by the Welsh Quakers.
The King of Prussia Mall is a shoppers paradise. Known as The Plaza and The Court. The twins of The Mall are not only popular for the many smaller unique shops but also for the flagship department stores such as Nordstrom's, Lord & Taylor, Macy's, Bloomingdales, Sears Roebuck and JC Penny. The Mall serves as a major employer in the area. In addition, there are over 200 corporate employers in King of Prussia including Lockheed Martin, AT & T formerly Cingular, General Electric, Trane, and the country's oldest music publisher, The Theodore Presser Music Company.
Upper Merion Senior Citizens enjoy the activities, events and services offered by the popular Upper Merion Senior Center located on Henderson Road in King of Prussia Pa.
Upper Merion Public School District students attend Roberts Elementary School, Caley Elementary School, Bridgeport and Candlebrook Elementary and Upper Merion Area Middle School and Upper Merion High School.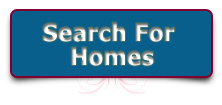 Some of the popular towns in Upper Merion Township are, King of Prussia, and Gulph Mills.
Back To Top