East Whiteland Township, Chester County, Pennsylvania
East Whiteland Township, Chester County, Pennsylvania was first settled by the Welsh, in what was then the area called "Whiteland". The town was named for the Whiteland Gardens in Flintshire Wales. In 1732, Whiteland Township was divided into the two Townships, East Whiteland and West Whiteland.
During the last census, East Whiteland Township showed a resident population of 9,333. However, numerous employers, including the location of the Great Valley Corporate Center in East Whiteland, can increase the population of people traveling the major routes North and South along Route 29, Route 30, Route 401 and Route 202 which all bisects the community.
Valley Creek Park, 32.2 acres, is the large public park in East Whiteland and offering tennis courts, picnic areas, and some play equipment, with some plans for redesign in the future. Easy shopping is available in Frazer and at the Exton Mall or Main Street At Exton and in Downingtown.
East Whiteland is served by the Great Valley School District withKathryn D Markley Elementary School located within the Township as well as The Great Valley Middle School and The Great Valley Senior High School. The Penn State Great Valley Graduate Center is located in East Whiteland Township.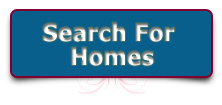 Back To Top