About

Main Line Pa Today Real Estate Blog Where The Focus Is On You

"MainLinePAToday.com Presented By Judy Peterson" – A Real Estate Blog designed for your real estate questions, needs, and pleasure.
As I develop MainLinePaToday.com, I find that Real Estate and Blogging are a natural combination. I've heard it said by other Realtors® that blogging makes them a "better Realtor®". A distillation of 19 years of real estate knowledge, writing about a community I love, then sharing what I've learned is a great experience professionally and personally. But the true value is in sharing with you.
Your Feedback Is Valuable
When you visit MainLinePAToday.com, share a cup of tea or coffee with me, bring your comments and questions as we talk about real estate, market trends, real estate news you can use and community information, including fun things to do with your friends and family in the area of The Philadelphia Main Line and Western Suburbs.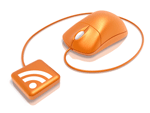 What Can I Do At MainLinePaToday.com?
Sign up for new posts by email or RSS Feed.
Share a comment on a blog post.
Search the Multiple Listing Service for your new homes. Subscribe if you want to.
Request a property showing.
Request your Customized Home Search in your email.
Thinking about Buying and Selling? Request a Personal Consultation.
Ask me a Question about Real Estate on the Philadelphia Main Line, Chester County, Delaware County or Montgomery County areas.
JP Real Estate Photography Services (for Realtors and Sellers) which include Interior and Exterior Photography, Color Brochures, eMail Blast Marketing, and Custom Slide Shows. Quick response and affordable pricing!
Up Close And Personal

My promise is to provide you with professional "Suburb Service and Superb Results" that exceeds your expectations throughout your Real Estate journey and beyond the day of your property settlement by:
Patient, confidential, listening and consultation skills.
Superb negotiation skills that focus on your needs and goals.
Knowledgeable, Skillful, Informed attention to details throughout your real estate transaction.
Focusing on your needs and treating you as I would treat a member of my family. Knowing that every real estate transaction is about your unique needs, a "home", a neighborhood, a school and a community for you and your family.
Personal –
Faith, Family and Friends are most important to me. Ask me about my two precious children and three equally precious grandchildren, a favorite topic of mine, when I'm not talking about real estate.


Other personal favs are taking walks with Daisy, my Bichon

puppy dog. Her chin is often on the keyboard

as I write so she might appear here from time to time. I Love all kinds of music, but especially Mozart, classical piano, Hymns and Jazz. And I love to read.


Digging in the dirt and growing things is another favorite pastime, especially container gardening, to attract butterflies and hummingbirds. My knitting/crochet obsession of making fashion scarves, hats and childrens toys seem to be popular with friends and family.
Testimonials From Judy Peterson's Happy
Real Estate Home Buyers and Sellers:
After twenty-four years of living at the same residence, I knew it was time to make a change. I had received many nice recommendations about Judy Peterson and I didn't hesitate to call her for help. I met with Judy and realized immediately that she was the one to help me make this change. Her expertise in what is a volatile market was impressive. In no time at all she negotiated a price I was pleased with and my house sold quickly. I highly recommend Judy for your real estate needs. Diane F.
_________________________________________________________________
Judy Peterson made the home buying process simple and enjoyable rather than the stressful experience you often hear about. She ensured our needs in a home were met while making recommendations on what certain decisions would entail, important for a first time homeowner like myself. Judy kept us informed about things we would need to do to keep the process moving forward and proved herself to be a very tough negotiator. I would recommend her to anyone – thanks Judy! Greg and Viki
_____________________________________________________________
Thank you for all of your help. You are very patient, kind and and you have a thorough knowledge of the market in the Philadelphia area. EH
_____________________________________________________________
Judy is an outstanding Relocation Professional. We will recommend her without hesitation. Chris and Rob
_____________________________________________________________
Michael and I want to thank you so much for everything you have done for us. You really made it a great experience for us, buying our first house! We absolutely love it!! Thanks, Kelly and Michael
_____________________________________________________________
Thanks for all of your help with the house and the settlement. It was great working with you. We truly appreciated all of your help and guidance throughout the home buying process! We'll be sure to pass you name along! Thanks for everything! Diane and Jeff
_____________________________________________________________
Thank you so much for your help in the purchase of our home. Everyday we love it more. We hope you and your family are well. Thanks again. We couldn't have done it without you! Beth and Jay
_____________________________________________________________
Thanks for all you've done for us. Your advice and insight has been invaluable and much appreciated.Linda and Greg
_____________________________________________________________
You have been a joy to work with this past several months, patient, efficient, conscientious and thoughtful. Prudential Fox Roach is lucky to have you. We will certainly recommend you whenever possible. MJ
_____________________________________________________________
Thanks you for showing us the neighborhoods. I enjoyed your company. You made our overwhelming task seem much more manageable. Thanks again for your time and your expertise. Tina and Jim
_____________________________________________________________
Thank you so much for everything you did for us and for being a terrific real estate agent. We'll be calling you when we're ready to buy and sell in the future. Thanks again! John and Pam
_____________________________________________________________
I really do want to thank you for all your hard work and dedication to finding my condo. I absolutely love it and know that it's really "the one"! You are a wonderful real estate agent and I also enjoyed getting to know you. And, as you promised – we did have fun!!! Kim
_____________________________________________________________
Thank you for helping us find the perfect home and for introducing us to George Winston. Denise and Donn
_____________________________________________________________
Experience –
As a long term resident of The Philadelphia Main Line and Western Suburbs, with 18 years of experience as a Realtor®, I'm proud to say that I work as a full time Realtor® associated with Berkshire Hathaway HomeServices Fox and Roach REALTORS® in Devon Pa. Choose the ease of "one stop shoping" with excellent affiliated services, such as Trident Mortgage Company, Trident Land Transfer Title company and Trident Insurance Company.
"We make a living by what we get, we make a life by what we give"
I've always enjoyed community service. Currently I serve as a Stephen Minister at Paoli Presbyterian Church, where there are numerous opportunities to serve and make a difference.

I've served ten years as the Fox and Roach Charities liaison and Advisory Council Representative including the Community Service Day Representative for our Devon Office. Our Devon volunteers have donated their time to benefit Habitat For Humanity sites, Valley Forge Historical National Park building restoration, City Team Ministry, Baker Industries and Damian House.
In addition to time, our Devon Agents have contributed generously to benefit the local community with donations to: The Sunshine Kids, Greater Philadelphia Cares-"Reading Stars", Baker Industries in Malvern, Habitat For Humanity in Chester County, City Team Ministries in Chester County, Bethesda House in Philadelphia, Plan of PA in Wayne, and Achieve-Ability in Philadelphia.
Professional Membership: The National Association of Realtors®, NAR and The Pennsylvania Association of Realtors®, PAR and The Suburban West Board of Realtors® in Chester County Pa.
Realtor® Credentials: GRI, Graduate Real Estate Institute, the ABR, Accredited Buyer Representative, e-PRO is a NAR Designation for Internet Certified Realtor® and SRES, Seniors Real Estate Specialist. The important message, is that you know that you are working with a Realtor® who has made a commitment to education and professional excellence.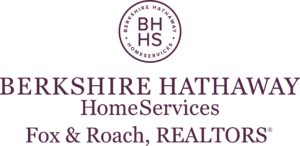 HomeServices of America disclaimer.
© 2016 BHH Affiliates, LLC. An independently operated subsidiary of HomeServices of America, Inc., a Berkshire Hathaway affiliate, and a franchisee of BHH Affiliates, LLC. Berkshire Hathaway HomeServices and the Berkshire Hathaway HomeServices symbol are registered service marks of HomeServices of America, Inc. ® Equal Housing Opportunity.
Back To Top