Charlestown Township, Chester County, Pennsylvania
Charlestown Township in Chester County, Pennsylvania is a very pretty rural Township, yet still with easy access to commuting and area shopping.
Charlestown occupies just 12.6 miles with a total of 4,051 residents as of the last census in 2000.
The Great Valley Nature Center offers summer camp programs and trips for children and Adults, located in Devault, Charlerstown Township.
The Swiss Pines Gardens is a 19 acre Arborteum and Japanese Garden located on Charlestown Road in Malvern. The Swiss Pines Gardens features a Japanese Tea House, and stone garden lanterns in a natural setting, including an Azalea Garden and an Herb Garden with more than 100 species.
Charlestown Township is served by The Great Valley School District including Charlestown Elementary School within the Township.
Charlestown Township is bordered by West Pikeland Township, East Pikeland Township, Schuylkill Township, Tredyffrin Township, East Whiteland Township, West Whiteland Township and Uwchlan Township.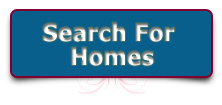 Back To Top