April 28th, 2009 categories: A Realtors Life, Financial, Home Buyers, Home Sellers
The Real Estate Blame Game Moves On To Appraisers
The Real Estate "Blame Game" has become our current national sport.  So far, we've raked the Buyers, the Realtors and the Brokers and the Mortgage Companies over the coals.  This week we're moving on to the Appraisers and legislating the free flow of information.
As of May 1, 2009 there will be new property Appraisal guidelines but not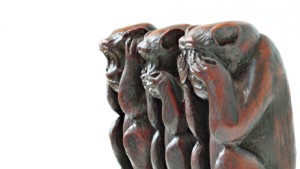 everyone agrees that we need new Appraisal guidelines as reported in the Wall Street Journal yesterday.
If it's not the Realtors and the Broker's fault for pricing and marketing real estate for what it would sell for, then maybe it's the Appraisers "fault" for appraising the property according to the then existing market activity of what buyers were willing clamoring to pay for property.
Of course there is a need for some Mortgage and Lending reform and the National Association of Realtors supports the Mortgage Reform and Anti-Predatory Lending Act of 2009,  H.R. 1728. You can read  NAR President Charles McMillan's testimony in support of Lending reforms with modification.

Under the new guidelines, Appraisers will no longer call me about one of my sold and settled listings to help them compare the features and benefits to one of their current "subject" properties. I will no longer be able to meet an Appraiser at my Sellers property to share the comparable sold's that I used to price the property. The Mortgage Company will not be able to call the Appraiser for any reason, much less, to ask for a "rush" for a special relocating family trying to get their children into school before the start of the school year. Read the rest of this entry »
Spoken by Judy Peterson | Discussion: Comments Off on New Appraisal Guidelines The Baby and The Bath Water
---
April 17th, 2009 categories: Chester County, Financial, Home Buyers, Home Sellers, Market Trends
Tredyffrin Chester County Pa Real Estate First Quarter 2009 Real Estate Market Report
Our First Quarter Real Estate Market Report for Tredyffrin Township shows that the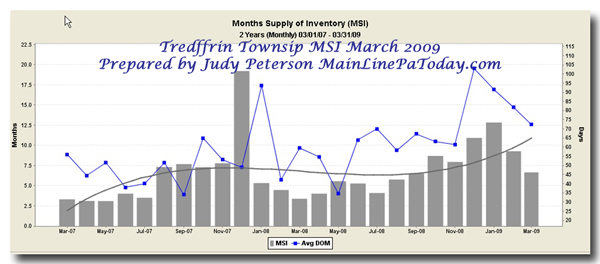 Median For Sale Prices dropped 2% from $479,900 in March of 2007 to $469,900 in March of 2009
The Median Under Contract Price dropped 8% from $458,000 in March of 2007 to $420,000 in March of 2009.
The Median Sold Price for Tredyffrin Township for this time period dropped 18.8% from $400,000 in March of 2007 to $325,000 at the end of the First Quarter March 2009. Read the rest of this entry »
Spoken by Judy Peterson | Discussion: Comments Off on Chester County Pa Tredyffrin Market Report March 2009
---
April 7th, 2009 categories: Chester County, Financial, First Time Home Buyers, Home Buyers
Home Ownership Dreams Fail To Pricing Fantasy

I spend my days and sometimes nights helping home buyers and home sellers with the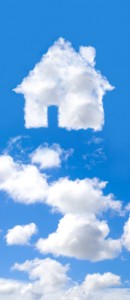 purchase and sale of real estate.  Even though we try to make it as easy and fun as possible, it's work for everyone, the Buyers, their Buyer Agents, Sellers and the Listing Agent. I often remind my Seller clients that every offer to purchase is a compliment paid to the home Seller by the Buyers. Of all the homes on the market, the buyer chose yours!
Are Sellers Unrealistic Prices Making It Harder For Buyers to Buy?
Yes, in my experience and the experience of my Buyers, unrealistic prices are making it harder for buyers to buy.
Today's Better Educated Home Buyers
The Consumers Guide To The Agreement of Sale that I provide free as a service to all of my Buyer Agent Clients, is a 35 page guide that gives a thorough review of each of the Agreement of Sale Clauses and choices about Home Inspection, Financing, inclusions, exclusions and the Sellers Disclosure Form that's part of structuring an offer to purchase, or there should be. Read the rest of this entry »
Spoken by Judy Peterson | Discussion: Comments Off on Chester County Main Line Home Buyers, Sellers Disconnect Financing The Fantasy
---
April 6th, 2009 categories: Financial, First Time Home Buyers, Home Buyers, Home Sellers
The National Association of Realtors® (NAR) is working to protect the threatened Mortgage Interest Deduction for homeowners as reported in their April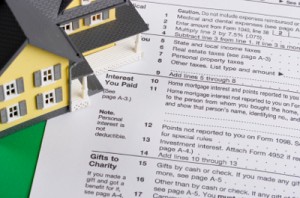 Issue of On The Hill. When it comes to tax deductions, every little bit helps beleaguered home owners.
By now, everyone's heard about the 2009 First Time Home Buyers Tax Credit (Form available here), one of the 10 key features of the 2009 American Recovery and Reinvestment Act.
But, even if your not a First Time Home Buyer and if you are a home owner in Chester County or the Main Line Pa area who has recently purchased or sold a home, don't forget to ask your Accountant about some of the benefits of home ownership that Uncle Sam traditionally offers to encourage home ownership.
There could be some tax benefit questions for you to ask about right on your HUD1 Settlement Sheet.  So be sure to provide your HUD 1 Settlement statement to your tax professional and ask about the following: Read the rest of this entry »
Spoken by Judy Peterson | Discussion: Comments Off on Home Ownership Tax Benefits
---
Back To Top