July 9th, 2009 categories: Chester County, Financial, First Time Home Buyers, Home Buyers
Still Sitting On The Fence With Your Home Ownership Dreams?
If you've been puzzled and sitting on the fence when it comes to your home ownership dreams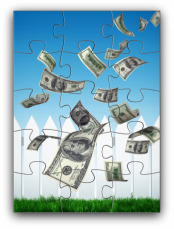 all I can say is ouch! Now is the time to get off of the fence and take advantage of this opportunity for your potential First Time Home Buyers $8,000 Tax Credit*.
We all crave our own space, good neighbors to share a back yard barbecue with, a place for the kids, some flowers and a few tomato plants. Many of my first time home buyers can't wait to say goodbye to "broker beige" and decorate in their favorite colors to express their personal style.
Check out my 7 Point First Time Home Buyers Quick Summary and let me know what you think? You might be looking forward to investing instead of throwing money away on rent. Our homes were never meant to be banks, but even with our current challenges in the financial and housing market, home ownership has Read the rest of this entry »
Spoken by Judy Peterson | Discussion: Comments Off on First Time Home Buyer Tax Credit 2009 Update
---
July 1st, 2009 categories: Chester County, Fun Things To Do, Lifestyle
Tredyffrin Summer Concert Series at Wilson Farm Park in Chesterbrook
This FREE Concert series held in Wilson Farm Park in Tredyffrin Township 500 Lee Road in Chesterbrook Pa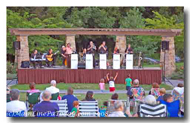 , promises to be fabulous.
Cliff hanger economic events make this series even more special since it was uncertain IF there would even be a Tredyffrin Easttown Concert Series at Wilson Farm Park this year. Budget constraints plague all of our Townships (Townships depend heavily on real estate transactions and transfer tax revenues . . .  us too :-).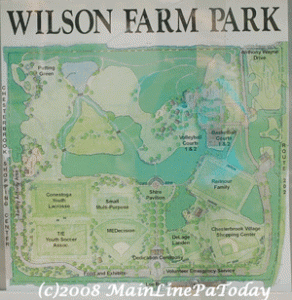 We have the generous good neighbors from Shire Pharmaceuticals Corporation to thank for 4 of the concerts and Tredyffrin Youth organizations, Berwyn-Paoli and Devon-Strafford Little Leagues, Teysa Soccer and Fast Flicks field hockey. Kudos and thanks to Shire and ALL supporters! Read the rest of this entry »
Spoken by Judy Peterson | Discussion: Comments Off on Chesterbrook Wilson Farm Park Summer Concerts
---
Back To Top