Radnor Township – Delaware County Pennsylvania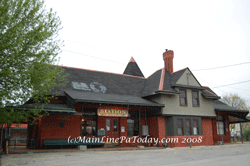 Radnor Township, in Delaware County Pennsylvania, is a part of the original "Welsh Tract" land grant from William Penn that was founded in 1682. Radnor was named for the Wales town of "Radnorshire". The community initially grew around the Quaker Friends Meeting House. Lincoln Highway, built in 1794, was the first Toll Road in the United States. It was built to connect the City of Philadelphia to Lancaster Pennsylvania. More popularly known today as Route 30, Lancaster Pike or just "The Pike". Lancaster Pike continues to parallel the westward direction of what was once the Pennsylvania Railroad, then known as the "Main Line" and now the Septa R5 Line.
The history of Radnor Township is deeply connected to our Country's history and to some of the Philadelphia areas most prestigious and wealthy families. Radnor is known for it's nationally acclaimed Radnor Public School District. The Main Line area has a rich tradition of private schools. Valley Forge Military Academy and College (grades 7-12), The Agnes Irwin School for Girls (pre-K – 12), St Katherine of Sienna (K-8), the Hilltop School, and the Armenian Sisters Academy (pre-K-12) area located in Radnor. Radnor is also home to Villanova University, Eastern University and Cabrini College.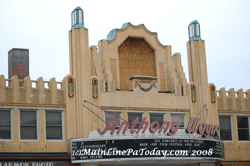 The Town of Wayne is a beloved feature of the area, since it's one of the few communities that has a "walk to town" center. The other being the charming Borough of Malvern. Here you will find some delightfully unique shops lining the main thoroughfare, the historic Anthony Wayne Theater, the Wayne Hotel and several churches whose beautiful old stone architecture speak of a bygone era. Radnor has the excellent Radnor Library system including one in town.
The R5 Septa stops for Radnor Township are Rosemont, Villanova, Radnor and Wayne.
Radnor Township is bordered by Haverford Township, Lower Merion Township, Marple-Newtown Townships, Tredyffrin-Easttown Townships and Upper Merion Township.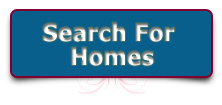 Some popular towns and neighborhoods and Zip Codes in Radnor Township are, Wayne 19087, St Davids, Villanova, 19085 Ithan, Bryn Mawr, and Rosemont, 19010
Back To Top