April 23rd, 2008 Categories: Chester County, Fun Things To Do, Home Sellers, Lifestyle
Have You Heard? -The Jenkins Arboretum Is In Your Back Yard!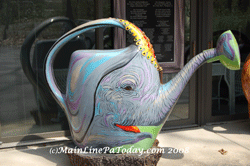 The Jenkins Arboretum , located just off of the Devon 202 Interchange on Devon State Road in Tredyffrin Township is one of the Main Line's secret garden gems. I often pass by The Jenkins Arboretum in my travels about town. A couple of years ago I visited the Spring Plant Sale and enjoyed the company of other would be green thumbs. These unique, charming watering can sculptures were created for a fund raiser.
Check out these upcoming events and share the secret with your other 'wanna be" green thumb friends. It couldn't be easier – it's a great place to walk, it's free and open 365 days a year!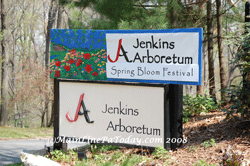 This is a good time for Sellers to dress up your entrance prior to listing and for Spring pleasure. Contact me for more great ideas if you're thinking about selling your home. I love to talk about real estate and I have more great ideas to help you get sold.
May 3, 2008 @ 9am-3pm – Annual Plant Sale
May 4, 2008 @ 11am-3pm – Annual Plant Sale
May 11, 2008 @ 1pm-5pm – Mother's Day Rhododendron & Azalea Flower Show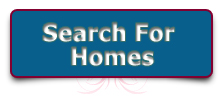 Back To Top