May 2nd, 2008 Categories: A Realtors Life, Lifestyle
The Free WiFi Yellow Brick Road
As a Real Estate Agent, I've been in search of Oz or the Holy Grail of Real Estate, the Paperless Transaction, and the Wizard of the Free WiFi connection.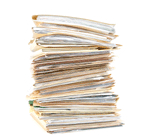 The truth is, it's not easy to find the yellow brick road of a Free WiFi connection along the Philadelphia Main Line and Western Suburbs. And we still kill a lot of trees in real estate. I now have all of my records stored in my computer AND on paper. Now that we're mostly wired in real estate, we might be tempted to look back with some disdain for the old MLS Books, 3X5 cards and "runners" to deliver contracts. But not so fast, we still have one foot in, and one foot out, of the technology revolution.
"BL" ( before laptop), I often lugged around 3 or 4 trade show canvas bags filled with lock boxes and MLS Map Books, etc stashed in the trunk of my car.
Today, my Garmin GPS gets me there without too many Realtor U Turns and my IBM Think Pad dreams of replacing stacks of paper………….when I can get connected. Stay tuned. I've got some "hot" Hot Spots for you right here on the Main Line and Western Suburbs.
If you live on the West Coast and you're reading this, you're probably thinking, "What's she talking about, when I can get connected?"
My Dream Free WiFi Real Estate Cafe
The last time I visited family in California, we had lunch in a cute little cafe. It was no bigger than the famous Hymie's in Bala Cynwyd, Nudy's in Berwyn or Our Deli in Paoli. But, they were wired. You know, like Free WiFi Wired. Several people, one looked like a Realtor with a client, just lounged about on a sunny California day, multi-tasking, enjoying a smoothie and a "crunchy lunch". It was awesome.
One can only dream! So, for my Main Line Pa Today friends here's my right coast Philadelphia Main Line Western Suburbs list of some potential Free WiFi Hotspots. They do come and go, however so best to check ahead. Ahh, can't you just taste the smoothies and feel the magic warmth of the California sun?
What are your favorite Free Wired WiFi Hot Spots in the area of the Philadelphia Main Line and Western Suburbs?
Main Line Pa Today Free WiFi Hot Spots
Exton Pa – Our Local Free WiFi Star –
The Chester County Public Library 610-280-2600

The Exton Square Mall, 610-363-2860

Atlanta Bread Company, Exton, Pa

Exton, Fairfield Inn, Great Valley Exton Pa 610-524-8811,

Hampton Inn Great Valley Exton, Pa 610-363-5555

Residence Inn, Great Valley Exton, Pa 610-594-9705

Winner's Circle Sports Grille, Exton, Pa 610-524-2424
King Of Prussia Pa Ties with Exton for 7 Free WiFi Hot Spots
Malvern, Pa – Desmond Great Valley Hotel 610-296-9800
Berwyn, Pa –
Cosi's, Berwyn, Pa 610-640-0151
Residence Inn Valley Forge, Pa 610-641-0151
Bryn Mawr, Pa –
Cafe Seville, Bryn Mawr, Pa 610-527-3025, 824 Lancaster Ave, Bryn Mawr
Cosi's, Bryn Mawr Pa 610-520-5208
Ardmore, Pa – MilkBoy Coffee, Ardmore, Pa 610-MILKBOY
Bala Cynwyd, Pa – The Taming of The Brew 610-644-2444 238 Bala Avenue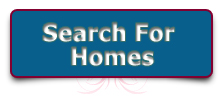 Back To Top