June 20th, 2008 Categories: A Realtors Life, Lifestyle, Photo Friday
Main Line PA Today Real Estate ~ Photo Friday
Gardening Around The Main Line and Chester County Pennsylvania.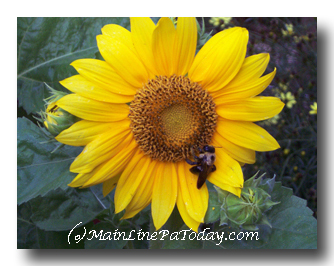 Our Photo Friday selection is real estate related in spirit. I love Sunflowers. Every year I plant some seeds in the early Spring and then watch in amazement as the Sunflowers reach for the sky, from a small beginning to a glorious finish in the Fall. Reminds me of the adage,  "mighty oaks from little acorns grow".  Sunflowers give us a glimpse of beauty, drama AND usefulness. Welcome to nature's banquet table in the Fall when Sunflowers go to seed. The edible Sunflower variety is what you want. I like Park Seeds. They'll send you a nice catalog in late Winter for Spring gardening dreams.  Main Line Gardens on Paoli Pike in Malvern is one of my favorite Garden Centers on the Main Line and in Chester County. Also Waterloo Gardens in Devon and Exton offer good choices.
A Bumble Bee hovered around and landed in a convenient spot just as I was about to release the shutter. The Bee has his own artistry and is indifferent to my wish that he land in a more artistic location.
This year, rain and an oppressive heat wave were just too much for my Sunflowers. So, we'll begin again. Faith, determination and patience are the hallmark of every good gardener! Gotta go plant some seeds! Or sell some Real Estate. Or both.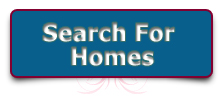 Back To Top