July 1st, 2008 Categories: Chester County, Home Sellers
Main Line Chester County Home Sellers Tip – 2 Words To Get SOLD? ~ "Bye, Bye!"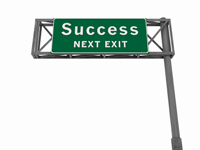 In my Consulting Role with Main Line Chester County Home Sellers, I suggest that my Sellers take the dog for a walk or have a cup of coffee with the neighbors and not be home for their property showings. Despite that fact that some Sellers and Buyers bond right away, the risks to the sale are much greater than the rewards when the Sellers are present during property showings.
Why do Sellers remain home during property showings? Could be the Listing Agent hasn't explained the risks.  Also, Sellers are  naturally curious, especially if it's a second showing.  With increasing number of days on market, some Sellers may be tempted to "help" the Buyer's Agent get their home sold.
But, in my consulting role as a Buyers Agent I have listened as Sellers gave my Buyers an exact reason NOT to buy their home, and because the Sellers didn't know the Buyers needs or motivations, they weren't even aware of what they did.
Let's listen in –
"Make us an offer, but we're not giving it away" (buyers think it's over-priced, they decided seller wouldn't negotiate),
"You'll love it here, we visit and have parties all the time" (buyers value their privacy and are not party people),
"Now in 1972… we put in a new…", (Buyers are on a tight schedule and feel pressured),
"We know the trees need to be trimmed but it costs too much", (Buyers aren't sure what too much is but it discourages them),
"We've had sooo many showings, the shared driveway never bothered us one bit" (buyers weren't put off until the Seller mentioned it),
"It's too much property for us to take care of, takes all week just to cut the grass" (Buyers were a young family and wisely decided to get a riding mower – happy ending on this one!).
Buyers Agent Knows The Buyers Needs and Motivations –
Some Buyers would be happy with green concrete, others love to garden – and they might be married to each other! Some  like hardwood, some carpet, some love a pool, others not so much.  Our Buyers let us know which "features and benefits" are important to them and it's not one size fits all.
Buyers need to "experience" and take in the property for themselves,
Buyers need uninterrupted time to mentally place their own furniture
Buyers need time to see themselves and their family in the property
After pricing right, repairs, and "sparkle and shine", my best Home Sellers Tip for my Sellers is to not be home during property showings.  Of course, sometimes due to a new baby or personal circumstances, it may not be possible. In which case I might alert the showing agents, to please not "disturb" my Seller. There's plenty of time for everyone to meet and bond after the contract is signed and all of the contingencies have been satisfied.
Want to request a Home Sellers Pre-Listing Home Evaluation for your home? Thinking about selling? CONTACT or Call anytime, 610-889-5509. I'd be pleased to share more of my tips for your Home Buying and Home Selling Success.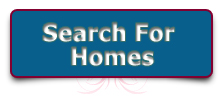 Back To Top