July 16th, 2008 Categories: Chester County, Home Buyers
Main Line Pa Chester County Home Buyers Ask How Much Should I Offer?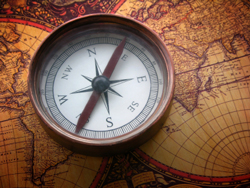 Real Estate Buyers and Real Estate Sellers need a strong compass to guide them through today's real estate market to smooth sailing and a successful settlement day.  Two questions a buyer should ask? Is the property priced right or priced too high? How did the Sellers price their home?
Sellers may have listened to a real estate agent who over-valued the property in order to gain the listing. Commonly called "Buying the Listing". It's understandable that Sellers want the best price but it's a common misunderstanding that a Realtor determines the price.  The marketplace will always determine the price!
Buyers, Sellers and professional Realtor's® will factor all 4 Major Points on the Pricing Compass: Location, Condition, Pricing and Marketing. The location is a factor that must not be ignored in pricing.  Of the 4 points on the compass, the Location is the only one that can not be changed. Realtors® have a professional responsibility to honestly advise Sellers about a listing price.  But Sellers ultimately control the location, the condition and the listing price of their property. There are 3 Critical Factors to consider when evaluating a listing price prior to Home Buyers making an offer to purchase: Comparable Statistical Pricing Factors, the Psychology of Pricing Property and finally, the Art of Pricing Property.
3 Critical Questions Buyers Ask Before Buying a House ~
What Are The Comparable Statistics? –

as a Realtor® and a real estate consultant, I help Buyers look at the recent "Sold" or comparable properties, no older than 6 months if possible, properties For Sale,  and why expired/withdrawn properties didn't sell.
Comparable or "like/kind" properties where ALL or most of the features are the same, adjusting for minor differences.
substantial credits given back at settlement, alter the "net"
A good market analysis should consider average sold price, the median sold price, the days on market, the sales rate for the geographic area, the absorption rate for the geographic area and the statistical mean for all properties that have sold over and under the projected asking price for the neighborhood and the region
2.  Pricing is an Art and a Science –
a real estate consultant should know the comparable properties being considered and the "condition" of the market
the location of new construction (builder "giveaways" can upset the best pricing)
is the property unique with special views or historically unique
environmental factors, noise, flood plains, air quality, etc
reputation of the School System, commuting options, Airport location, etc
location of community services, such as Corporate Centers, Hospitals, Senior Centers, Private Clubs, Golf Courses, etc
construction projects affecting property value such as sewers, shopping centers, road widening
3.  Pricing Psychology? –
the right price brings showings and interest from Realtors® and Buyers
Condition of Interior/Exterior – updated, all systems in working order, neutral decor
Evaluate location in neighborhood, best house or least attractive, quiet street or busy road
A common question Buyers ask me when I'm their Buyer Agent, is how much should I offer? For many Sellers Price is only one of the terms of the offer to purchase.  The settlement date or other contingencies and Buyer's financing terms may be more important.
In general, a property that sells within 95% of the asking price, is considered well priced, however, in our transition market, each property and market place is unique. It may be that the best offer is a full price offer, but only IF the property has been priced right.  If the property hasn't been priced right, it may be that a 90% of asking price offer or less is an excellent offer for today's market.
The only way to be sure you have structured the most competitive offer to purchase price, is to consult with a Realtor® who will help you understand the real estate market today, answer all of your questions and more importantly, suggest some questions you might not have thought of, so that you make a good choice and a good investment for smooth sailing to a great move in day!
Contact me or call, 610-889-5509 with ALL of your real estate questions.  I can help you make the best real estate choices.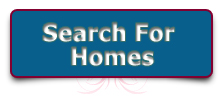 Back To Top