August 4th, 2008 Categories: Chester County, Home Buyers, Home Sellers
10+ House Homework Tips and Lowe's 10% Discount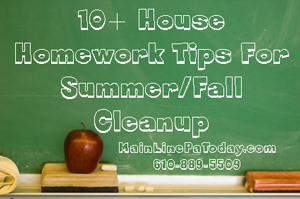 August is the perfect month to mark your calendar. The First Day of Autumn is Monday September 22, 2008 Called the Autumnal Equinox, when the Day and Night are the same length of time.  This is the perfect target date for completing your Fall Cleanup.
I would like to be the Realtor you recommend whenever you hear of someone who needs to buy or sell property. Feel free to call anytime, 610-889-5509 direct, 610-651-2700 office, ask for Judy Peterson, to learn more about my Real Estate Buyer, Seller and Relocation Services. You will receive my best special services together with Prudential Fox Roach Devon Home Marketing Center.
Lowe's 10% Discount Coupon Courtesy of NAR and Main Line Pa Today ~
Through my membership with the National Association of Realtors® and their partnership with Lowe's, you may find my Lowe's Discount helpful to you when you're ready to do your Fall "House Homework".  Local Buyer and Seller Clients may request my Lowe's Design Newsletter updates.  The popular HGTV is also a good resource for decorating and maintenance ideas.
10+ House Homework Check-Up Tips For Fall Cleanup ~
Check around the windows and the doors for air leaks and seal with weatherstripping; replace windows if necessary
Check the flue on your fireplace and make sure it's closed if you're not using it. Clean fireplace and chimney regularly
Replace the filter on your heater monthly for improved efficiency
Service Contract for your HVAC System at least 4 times per year
Check on your Hot Water Heater and wrap with insulation (lifetime use is about 9 years-replace if necessary)
Get an automatic thermostat with programmable set back feature to adjust when you're not at home or when you retire
Do an exterior inspection and make sure that downspouts clear your foundation preventing water seepage damage
Install gutter guard screens to prevent clogs from leaves and potential ice damming
Keep leaves and mulch away from the foundation to help reduce potential termite infestation-have Termite Control Service contract
Thin trees of dead branches, especially those that cause roof damage
Clean debris from sliding door tracks so that they close securely
Install smoke detectors change batteries – some townships now require smoke detectors in each of the bedrooms
Seal/repair driveways and walkways to prevent freeze/thaw damage
And don't forget those special landscaping tips that provide great curb appeal when you sprinkle Fall mums, ornamental cabbage, grasses or a Fall Wreath at the door; special touches that will take you through to Winter creating that loved and cared for look that appeals so much to Buyers and helps to get your Main Line Pa Chester County area house sold.
Request my Custom Pre-Listing Property Walk Through Evaluation,  Contact or call 610-889-5509.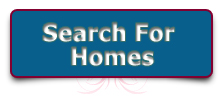 Back To Top