September 12th, 2008 Categories: Chester County, Home Buyers
Is Your Agent An Accredited Buyer Agent?
A Buyer Agency Contract Agreement signed between an Accredited Buyer Agent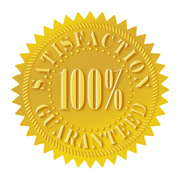 licensed Realtor® (ABR), and you as the Buyer Client, offers the most protection for any real estate home buyer. Every one of my Buyer Clients gets my 100% Home Buying Satisfaction Guarantee.
Who Represents the Home Buyer?
In fact, a Buyer who decides to go it alone without a signed Buyer Agency Contract, is at great risk. Without a written Buyer Agency Contract relationship with your Realtor®, you have NO ONE representing you and your best interests in the real estate transaction. In Pennsylvania, you are considered only a "customer" without "Client" status protection, if you do not have a signed Buyer Agency Contract with your Realtor.
Who Represents the Home Seller?
The Seller has his real estate Listing Agent.  The Sellers Realtor® Listing Agent has a contractual, fiduciary responsibility to represent the Seller and to protect the best interests of the Seller, not the Buyer. The Consumer Notice fully explains Agency Relationships. The Consumer Notice is presented at a first meeting and is signed by all according to Pennsylvania Law.
Who Is The Home Seller For New Construction?
It's an exciting rush to walk into a model home. Everything sparkles and the site agents or greeters are friendly and accommodating. But, did you know that site agents, represent the Builder and NOT YOU as the Buyer? Do you need a Buyer Agent for New Construction? Yes! As your Buyer Agent, when you want to buy a new construction home, it is my duty to work to negotiate for you and to protect your best interests.
It's a common and costly misconception that Buyers don't need a Buyer Agent to represent them when buying new construction.
A quick story – A while ago, at an Open House for my Seller, who was being relocated after only a few years, a neighbor visited our Open House.  As background, I was the Sellers Buyer Agent when they purchased new construction. I knew that this neighbor's house had been on the market a long time, mostly because it was over priced.
The neighbor was dismayed because he thought that I had "under priced the house". We chatted. His house was the same model as my Sellers. I asked, Did you have a Buyer Agent working for you when you purchased? How much did you pay for your house? His response was, sadly very unhappy. "What do you mean how much did I pay? I paid the price that was on the Brochure!!".
What's Negotiable in Real Estate?
It's important to know what's negotiable when you decide to buy a new home.  Together, we determine how, who and what to negotiate for. I help you structure your offer to purchase. As your Buyer Agent, I tell you which builders have unadvertised incentives, bonuses or special terms.
Do NOT visit or sign into a new construction site without your Buyer Agent present, or you could be about to "forfeit  your right to representation" .  Some Builders do not honor Buyer Agents if they are not with their client on the first visit.
7 Real Estate Buyer Agency Protections For Buyer Clients ~
Confidentiality – Consultation First Meeting – Buyer Agents are obligated to maintain confidentiality on all information; personal, financial and motive to purchase
First Notice Best Choices – Buyer Agent Clients get first notice of new listings, full access to ALL Listings, Buyer Agent's research special needs
Informed Home Showing – Informed Showings, Pro's and Cons, even "reasons not to buy"/ Buyers needs come first.
Structure Best Offer To Purchase – Buyer Agent obligated to establish fair offering price range/use of objective statistics so Buyer doesn't over pay
Negotiating – Buyer Agent consults about what to ask for, does CMA Comparative Market Analysis for purchase price support, reviews Agreement of Sale Clauses to protect Buyer's best interest
Disclosure – Buyer Agent is obligated to disclose all known, pertinent property information including previous offers, price Seller would accept if known, Seller motivation
Educating Buyer – A Buyer Agent is like "Professional Friend" for your Real Estate Journey educating you throughout the process from financing pre-approval to Mortgage Application, Title Insurance, Home Inspections to the presettlement walk through and Settlement Day.
As an Accredited Buyer Agent, ABR, my Buyer Clients receive my 100% Satisfaction Guarantee or they may cancel with written notice. Obviously that's not a promise I would make unless I was confident that my Buyer Clients would be happy with our real estate services.

Contact or call 610-889-5509 to chat some more about Buyer Agency. As your Buyer Agent, I can help you find the perfect new home AND make a good investment.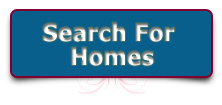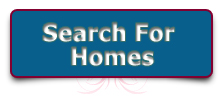 Back To Top