September 14th, 2008 Categories: Chester County, Home Sellers
Real Estate Home Marketing Plan ~ Blue Print For Success
Does Every House For Sale Need A Real Estate Marketing Plan?
Yes. Every house for sale needs a Real Estate Home Marketing Plan.  A Realtors® Home
Marketing Plan is like a home building blue print – a plan for success. Your blue print for success should include extensive internet marketing with lots of photos. The National Association of Realtors®, NAR has found that more than 80% of today's Internet savvy buyers begin their home search online. Statistics have shown that properties with photos get the most viewings. The evidence is clear, Buyers want to see property photos.
As a Pennsylvania Realtor® for more than 16 years, I know that every property needs to have a Real Estate Home Marketing Plan, custom designed to take into consideration the unique needs of the Sellers and of the Sellers unique property features. Every Seller deserves to have their property showcased to it's best advantage.
A Marketing Plan establishes the blue print for accomplishing the Sellers objective to sell their property for the highest price in the least amount of time to the best qualified buyer who will go to settlement as promised.
In Real Estate, A Picture is worth many $1,000.00's of Dollars –
It's still true that a "picture is worth a thousand words".  But, in today's real estate market, especially, we now know that a picture is worth thousands of dollars…in the Sellers pocket.
A Real Estate Marketing Plan should be implemented for each and every real estate property listing regardless of whether the property asking price is $80,000. or $8,000,000.
The Purpose of an effective Real Estate Agent's Property Marketing Plan is to generate property showings by well qualified buyers.
15 Step Basic Real Estate Home Marketing Plan includes a minimum of the following :
At MainLinePaToday, we syndicate Listings to 30+ Real Estate Web Portals AND Craig s List effectively marketing homes on multiple real estate web sites
Listing Agent's Personal Real Estate Blog/Web site With MLS Property Search
accurate real estate MLS Property Information including 12 professional quality color photos in multiple listing

professional quality photographs online and print color brochures,
neighborhood/community information
school/educational information
Relocation Buyer's help/Relo Company cooperation,
Financing Options Brochure showing:interest rates/allowable debt/mortgage payments/current property tax information
free mortgage pre-approval consultation offered
neighborhood real estate "sold" information available
A Virtual Tour during the Sunday Open House/CD Rom Version available for mailing/Listing features/benefits
Sellers Disclosure Form – required in PA with any offer to purchase
New Listing Postcards mailed to target market
Featured Property Listings On Agent Personal Web site
Open House Tour Events with "eMail Blast" to Real Estate Agents

Does Every Property Listed For Sale Have a Marketing Plan?
Unfortunately, no. And as the old adage goes, "those who fail to plan, plan to fail". For example, A recent review of the MLS shows that some listings do not even have the allowable 12 photos.
Today's Buyers want to see property photos and lots of them!

Contact or Call 610-889-5509 to talk about real estate marketing for success or to requuest your Custom Real Estate Marketing Plan (offering only for Sellers who are not currently listed with a Broker. Not intended to solicit property currently listed for sale).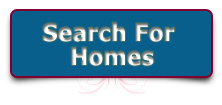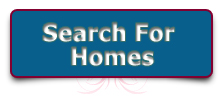 Back To Top