October 15th, 2008 Categories: A Realtors Life, Fun Things To Do, Lifestyle
It was Winston Churchill who said, "You make a living by what you get, but you make a life by what you give".

Today is World Wide Blog Action Day and the topic is Poverty. This is a "me too" blog post day in the hope that we can generate one or thousands of "me too" actions to help alleviate poverty in our own country and internationally. I was reminded by Brian Clark over at Copyblogger. His eloquent post is inspiring. Brian writes the way we all wish we could. If you have a Blog, you've heard of Brian Clark.
Donate to Save The Children, where an admirable 90% of your donation will go out the door to help real children. Save The Children, Winston Churchill and a love of good writing appear to be what Brian and I have in common. How about you?
Survive To Five – Knit An Infant Cap
Save The Children – Survive To Five – Knit One To Save One There are several Infant Cap Designs for the novice and experienced Knit or Crochet crafter. Many of my friends like to knit and crochet. Use your talent to help an infant survive through a program sponsored by Save The Children called Survive To Five-Knit One To Save One. There are pdf and word format patterns here for knitting an infant cap to send to Save The Children and instructions for hosting local events.
Send me your pictures of infant caps you donate and I'll post them here.
Update 12/23/08 – With gratitude to Lynn Anne and Pia  and other caring knitters, who made it possible for us to send 14 Infant Hats to Save The Children "Knit One Save One". These hats and letters will be presented to President Barack Obama, January 2009 on behalf of the millions of at risk infants around the world. Sponsored by The Warm Up America Foundation.
Grace and Peace, Judy
It's about sharing a belief that one person can make a difference if each of us just takes a step in the right direction, and then another and another. This is mine. How about you?
Contact or Call Judy  610-889-5509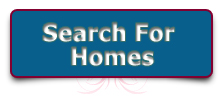 Back To Top