October 17th, 2008 Categories: A Realtors Life, Fun Things To Do, Lifestyle
Main Line Pa Today is announcing a new Podcast Real Estate Feature.
You can now receive Podcasts

and listen to local real estate news. Get you real estate market updates, community and fun things to do when you want them and listen at your leisure.
Choose your favorite way to listen.
First, you can Just click on the "Listen" Tab at the top of each post to listen to the audio for an individual post.
Or, subscribe here, Main Line Pa Today Audio at our Odiogo Contact Page offering all of your top audio favorites beginning with iTunes.
You can also choose the left side bar Odiogo Podcast Subscription Feed Button to receive all posts to your favorite audio as well.
Contact Judy by email or call 610-889-5509 at Prudential Fox and Roach Realtors Devon Home Marketing Center.  Leave us a comment if you like. Tell us what you like about Podcasting.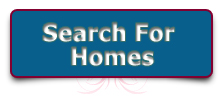 Back To Top