October 30th, 2008 Categories: A Realtors Life, Lifestyle
Daylight Saving Time – November 2, 2008 Set Your Clocks Back Saturday November 1st Before Bedtime.
Fall Back from Daylight Saving Time on Sunday November 2, 2008.
After the sugar highs of Halloween, you like me, may be in high gear Saturday, November 1st and forget to turn your clock back one hour.
If you do forget, you might even show up for Church an hour early. Which is only slightly less embarrassing than if you forget in the Spring and walk in when everyone else is leaving.
"i before e, except after c", and if you're musical, "EGBDF, every good boy does fine" and "face" (the lines and spaces of the Treble Clef), or to loosen or tighten screws, "lefty loosey, righty tighty" are some of the ways we jog our memory into action with these mnemonics.
If you like fun words, that's what these are called. Mnemonics are supposed to make things easier to remember, but the word mnemonics is not easy to remember. When I can remember the word, I can't remember how to spell it.
To the rescue, enter Funk'n Wagnalls Google. Saved by Google and my spell checker once again.
Of course, I would never forget to set my clocks back, but if you do, you'll find us at Starbucks where we'll meet up with the other "time challenged" people.
P.S. – 3 Life Saving, Money Saving Home Maintenance Tips
change your smoke detector batteries this weekend.
change the filter on your furnace.
clean the chimney before using the fireplace. Keep the flue closed in cold weather when not in use. No sense working for the electric company.
Remember to Contact or Call Judy 610-889-5509 I'm here to help when you need it.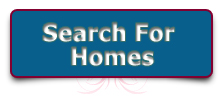 Back To Top