December 17th, 2008 Categories: Chester County, Delaware County, Montgomery County
Southeastern Pennsylvania Emergency Notification System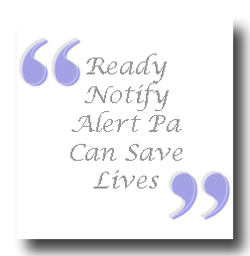 September 11th I was home watching the Today Show, in horror. I rushed to call family members across the Country to tell them not to get on any airplanes. Phone lines were already jammed.  Back then I didn't "text" so I sent an email and finally got a call through. Locally, Chester County Ready Notify Pa can not only help you be better prepared in an emergency, but it can save lives and it's totally free for emails. There may be a small cost for text messages. Check with your provider.
Chester County Ready Notify Pa – I meant to sign up for it when I first heard about it.  Sign up now. And tell your family and friends about Chester County Ready Notify Pa. I'll have to tweak mine a little since I'm getting traffic notices I don't need. But if you commute to the City, that might be helpful to you.
If you live in Chester County, Montgomery County, Delaware County, Bucks County or Philadelphia sign up through any of these links.
Ready Notify Pa and choose your County

or, Send a Text Message to 411911 with your cellular device, enter your County Code CHESCO, DELCO, MONTCO, BUCKS, PHILA for basic emergency alerts.
Ready Notify Pa uses the Roam Secure Alert Network (RSAN). Get emergency email and/or text message notifications from Pennsylvania, your County and Township. The technology is based on the idea that emails/text messages bypass voice lines. When phone lines are jammed in an emergency, emails and text messages can still get through.
Receive basic Emergency notices or customize depending on your needs.
Emergency Notices,
your County and Township
Traffic/Roads Closed
map notation/family/work
Weather Alerts
Crime/Amber Alerts
You can also edit or change your notice selections. You'll receive a test email/text message. Make sure it's not getting caught by your spam filters. Tell your family and friends, neighbors and Seniors or those with special needs. The website also has some good emergency hints for children and pet safety.

Contact or call Judy Peterson 610-889-5509. Together with my team at Prudential Fox and Roach Realtors, I'm here to help with ALL of your real estate questions.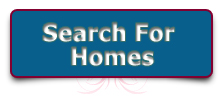 Back To Top