January 18th, 2009 Categories: Chester County, Chesterbrook, Home Buyers, Market Trends
Chesterbrook Real Estate Condo,Town Homes,Sold In Tredyffrin
A First Time Home Buyer called me about a recent Chesterbrook Sale.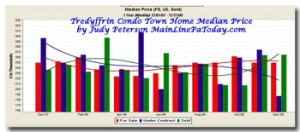 She asked me about the Chesterbrook Condo and Town Homes real estate market in Tredyffrin Township.
We sat down together to take a close look at the Chesterbrook Real Estate Market and the Tredyffrin Township real estate market for condos and town homes. The Median Prices Chart shows homes for sale and homes that have sold in Chesterbrook and in Tredyffrin Township.  I plan to provide more Homes Sold Information to help home buyers and home sellers see that the level of market activity is greater here in Tredyffrin compared to news reports.
Tredyffrin Town Homes and Condos Dec 2007 Compared to Dec 2008*:
Median For Sale Prices were level – $249,900 December 2007 and $249,900 for Dec 2008
Median Under Contract Prices dropped 37% from $296,450 to $187,000 Dec 2008
Median Sold Prices up from $236,500 to $265,000 December 2008
Months Supply of Inventory dropped 69% from 33.5 Months  to 10.3 Months Supply of Inventory. Inventory is actually beginning to tighten up.
Days On Market increased from 4 DOM to 106 Days On Market December 2008
Chesterbrook Condos and Town homes For Sale:
There are currently 12 Condos and Townhomes for Sale in Chesterbrook (Danor Ct, New Market Ct, Paddock Dr, Hanover Ct, Iroquois Ct, Rampart Dr, Woodstream Dr, Stonehurst Ct, Wellfleet Ln and Painters Ln)
prices for sale between $218,000 and $470,000.
2 townhomes for sale in Paoli Woods
3 Town Homes for sale in Daylesford Lake
1 Town Home for sale in the gated community of Arbordeau.
Chesterbrook Condos and Townhomes Pending Sales:
There are 6 Pending Condo and Townhome Sales in Tredyffrin Township Chester County and 5 of the Pending Sales are in Chesterbrook.
Chester County Sold Condos and Town Homes in Tredyffrin:
93 Condos and Town Homes Sold and settled in Tredyffrin Chester County.
Sold Prices range from $174,000 to $595,000.
The average sold price is $346,336 for Condos and Townhomes in Tredyffrin Township Chester County
5 Reasons to get ready to be a Town Home or Condo Buyer:
town Homes remain a good investment.
Interest rates are at an all time low
prices are down.
Spring Market begins the end of January.
Obama expected to create additional incentives.
Are you ready? Call me to get "preapproved" and don't miss this opportunity.
*Data courtesy of Trend MLs and Terradatum is deemed accurate but not guaranteed.
Contact or Call 619-889-5509 Judy Peterson Realtor Prudential Fox and Roach Realtors Devon Home Marketing Center for more information about Chesterbrook condos, town homes. Sellers Request your custom Comparative Market Analysis and prelisting walk through. Buyers Ask for my Daily EMail Updates for New Listings.
Related Articles of Interest: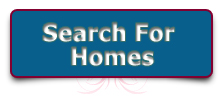 Back To Top