April 17th, 2009 Categories: Chester County, Financial, Home Buyers, Home Sellers, Market Trends
Tredyffrin Chester County Pa Real Estate First Quarter 2009 Real Estate Market Report
Our First Quarter Real Estate Market Report for Tredyffrin Township shows that the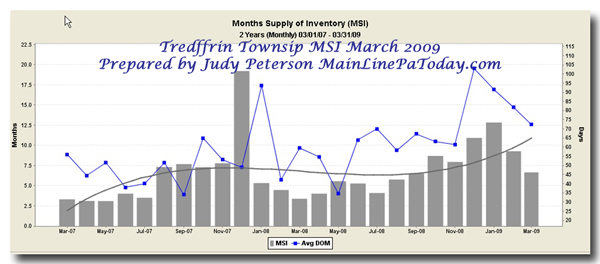 Median For Sale Prices dropped 2% from $479,900 in March of 2007 to $469,900 in March of 2009
The Median Under Contract Price dropped 8% from $458,000 in March of 2007 to $420,000 in March of 2009.
The Median Sold Price for Tredyffrin Township for this time period dropped 18.8% from $400,000 in March of 2007 to $325,000 at the end of the First Quarter March 2009.
The Months Supply of Inventory is the real story for most of our area. The picture for Tredyffrin Township is an encouraging one. While the Months Supply of Inventory was 3.3 Months in March of 2007, the increase was only a 3.3% change to 6.7 Months Supply of Inventory. This is still a Buyer Market but not a really strong Buyers Market. The MSI is up 101% but the Days on Market is only up 29% from 56 DOM in 2007 to 72 DOM in March of 2009, a 16 day increase. All things considered, I'm going out on a limb here, but that looks like a positive direction to me, especially when compared to some other Townships.
Overall the Average Days On Market in Tredyffrin Township has dropped significantly from the high of 103 DOM in December of 2008 to 72 DOM in March of 2009.
48 Homes were sold in Tredyffrin Township in the First Quarter of 2009. So homes are selling, especially if they are well priced, staged and in good, neutral showing condition.
This is a good time to consult with a Professional Realtor (like me 🙂 about Staging Ideas or to hire a Professional Stager. And, of course you want to have high quality Real Estate Photography that enhances your home's best qualities while appealing to what buyers are looking for in this market.
Contact or Call Judy Peterson, 610-889-5509 for a free pre-listing evaluation of your home's best selling features and ask about my "450 Ideas To Get Your Home Sold". I'll bring it with me for you on my prelisting evaluation.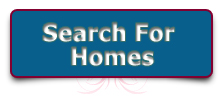 Back To Top