May 21st, 2009 Categories: A Realtors Life, Chester County, Fun Things To Do
Even if you've never ridden a horse or you don't even have any intention of riding a horse you must gallop on over to the Annual Devon Horse Show And Country Fair in Devon, Chester County, Pa 19333  for a rollicking good time. Special equestrian events and Country Fair Events offer something for everyone.
There are so many fun things to do at the Devon Horse Show in Devon, Pa, that you won't be sorry that you took my advice. Bring or borrow your favorite child to make the day all the merrier! Here are some of my photos from last year when I visited with my precious Granddaughter and her Mom and Dad.
Ride the Ferris wheel, an old fashioned merry go round, and of course you just must get a lemon stick, with a touch of sweet and a little pucker up all in one with a candy stick inserted into a fresh lemon, a Devon Horse Show tradition since 1896. Visit the regal stalls and see some magnificent horses, visit the traditional Tea Cart, play some carnival games and shop the unique  specialty shops of the Main Line. Maybe you'll see the rich and famous such as William Shatner of Star Wars and Boston Legal fame who rides and shows at Devon as do many talented entrants from around the globe.
You have to admire the incredible skill and grace of all of the riders who so enthusiastically participate in the historic Devon Horse Show. Charming, and you know, totally Main Line!  All for a good cause – to benefit Bryn Mawr Hospital. Having fun while doing good, another Main Line tradition!
Buy your tickets at the gate. Show times run from May 21 to May 30th.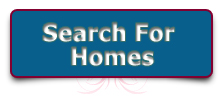 Back To Top