June 27th, 2009 Categories: A Realtors Life, Fun Things To Do, Lifestyle
6 Tasty Tips+8 Tempting Apps For Real Estate iPhone Love
My Apple iPhone 3GS adventure actually began more than a few years ago with a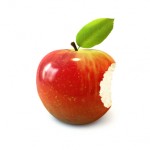 couple of Palm Pilots. I thought they were great until now!
Even though I'm an Apple newbie, I already love my  iPhone3Gs. The new iPhone was a Birthday present.
The launch date fell exactly 30 days after my real birthday, so I was counting the days along with the rest of the world and just barely resisted the temptation to stand in line in the predawn hours at the Apple Store in the King of Prussia Mall on June 19th.
6 Tips + iPhone 3Gs Fav Real Estate Apps
Tip #1 – Be sure to download the latest version of iTunes before you try to sync your new iPhone for the first time. It's a "must have" and a big file.
Tip #2 – Be prepared to manually save codes and passwords not in Outlook!
Tip #3 – Get a non-reflective plastic cover to protect the screen from scratches.
Tip #4 –  If you like to wear your phone as I do, consider the Incase Clip Case. The clip folds out functioning like a convenient desk stand.
Tip #5 – Consider a car charger to recharge on the go. These goodies suck up those little juice bars faster than you can say, "AT&T"
Tip #6 – Get thee to an Apple Store and find the Geniuses in the Orange Shirts. They didn't give up until they synced my favorite blue tooth ear piece. You'll come away wishing all service was this good!
8 Favorite iPhone3Gs Apps…So Far!
The Apps alone are enough to send any minor league techie into nirvana. Most of the 50,000+ Apps are less than $1 or $2. These are my favs so far:
PhotoGene – Fun for house pics to buyers
Calc Pro – an excellent PITI+ Mortgage Calculator
NearBuy – shows current geotag location of real estate listings
Sharper Agent – MLS Listings Search
Google – with Google Apps and Voice Search
Weather Bug – great for road warriors!
365 Holidays –  scheduling around holidays.
Yelp – foodie favs and events reviews
Contact or call Judy Peterson, Realtor, Prudential Fox and Roach Realtors with ALL of your Chester County Main Line Pa real estate questions and concerns and share your favorite iPhone Apps, 610-889-5509 direct or 484-431-7195 mobile.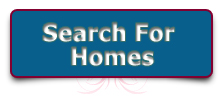 Back To Top