October 2nd, 2009 Categories: Chester County, Financial, Home Buyers, Home Sellers, Market Trends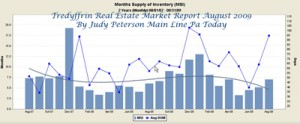 There are no shortage of opinions about our current real estate market. Just about everyone has become a real estate prognosticator.
I will say that I've never seen anything quite like this market in my 18 years as a Realtor.  More than usual, the Buyers and Sellers appear to be marching to the beat of a different drummer. This is apparent in the disconnect between the August increase in the Median For Sale Price and the drop in the Median Sold Price and Under Contract Price.
From the 5% median For Sale price increase of $439,900 over the August 2007 Median For Sale Price of $419,500 to the 6% Median Sold price drop ($435,000) in August 2009 as compared to August 2007 Median Sold Price ($462,450), it appears that, at least here in Tredyffrin Township, Buyers and Sellers perceive the market direction very differently.
This month, I waited to do our August Real Estate Market Update, to make sure that every transaction for August 2009 was in and recorded in the MLS, just in case there were some Under Contract transactions with longer settlement dates.
The Under Contract transactions dropped in Median Sale Price by 26% from $439,900 in 2007 to $324,935 in August 2009. The August 2008 Under Contract Price was $370,000.
How about the Supply and Demand numbers for Tredyffrin? Do they support the belief that the Median For Sale Price should increase by 5% over August 2007? The number of homes sold in August 2009 (45) has dropped 30% over the number sold in August 2007 (64). While those under contract are up only 4% from 25 UC in 2007 to 26 UC 2009.
So maybe the good news is in the Months Supply of Inventory? The current MSI is 7 Months compared to 7.3 Months in August 2007. While the Days On Market DOM has increased 84% from 52 DOM in 2007 to 95 DOM in August 2009.
August 2009 is not as pretty as the prognosticators were predicting. It's still a Buyers Market or maybe the Buyers just stayed at the Shore for the September low rates.  Either way, we've now tied up the lose ends of Summer. And from here, good, better and best pricing is still a critical issue, together with impeccable showing condition. You know, just in case you get a 90% or a 92% offer? I'm just sayin. You heard it here.
Do you need to know what the right price for your Tredyffrin home is? Or what impeccable home showing condition means for your Tredyffrin home? I can help you. Contact or call me, Judy Peterson 610-889-5509 Prudential Fox and Roach Realtors, Devon Home Marketing. I love helping Sellers get their property to sold for the best price and helping Buyers make wise buying choices.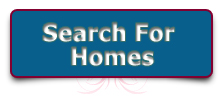 Back To Top