October 15th, 2009 Categories: A Realtors Life, Financial, Lifestyle, Market Trends
Blog Action Day
2009 l Climate Change
Today is Blog Action Day 2009 l Global Climate Change is the topic that Bloggers around the world have agreed to write about with the goal of raising awareness on one critical issue that impacts each of us.  Climate Change and Climate Control are big issues! Big enough to be overwhelming. But we need to resist the temptation to do nothing. We each need to accept responsibility for the future our planet in big and small ways.
I'm a proud Mom who's often inspired by my two children and 3 precious grand children. As a real estate agent I spend my professional life helping families. And so it's no surprise to me that our children and young people are the hope of our future. We need to educate ourselves as well as support and follow the efforts of our Children For Climate Change.
When my children were young they loved the children's literature  from a series called, "The Borrowers" by Mary Norton. The Borrowers were a secret society of subterranean little people who were responsible for  all of those "things" that seemed to mysteriously disappear. You know, like the disappearance of just ONE of all the matching socks from the dryer.
Children delight in the antics of The Borrowers,  in part because the little people became the heroes because "the big ones" had messed up. First they are charming stories. And second,  they satisfy our human desire to avoid or shift responsibility, to point a finger and say, "it's not my fault".  As a Mom, I loved the message of personal responsibility in these well written stories.
The National and International Climate Change Debate in Copenhagen 12/7/2009:
Global Climate Control In Small Pieces:
Support State and local environmental initiatives.
Find ways to be Green in our personal family living.
Use environmentally safe products.
Support "Green" practices in our own community.
Support Sustainable Farming in our community.
Recycle, redesign, reinvent.
Help those who can't help themselves.
"Lead, follow, or get out of the way" is another way of saying that nature abhors a vacuum. We can no longer wait for the emerging nations or "someone else" to take a stance on GHG Emissions. Our own National leadership needs to lead the way and support the work that many States have begun. It's time to do the right thing.
The enduring popularity of The Borrowers illustrates to children, and each of us Adults, that the road to personal responsibility is, at times a difficult road to travel. Today we face a bigger challenge of losing life itself.
What to do with a big problem like Global Climate Change?
Make it smaller…many pieces smaller.
Join together with others in a world wide community of  awareness and action.
Pick up your personal piece of the Global Climate Change challenge.
Think small but start walking!
"A journey of a thousand miles begins with a single step" Confucius

Let's be good "human beans" and not "witless" borrowers of the future of our children and grandchildren.
#BAD09
#VoteEarth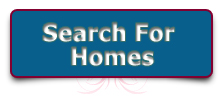 Back To Top