August 2nd, 2011 Categories: A Realtors Life, Chester County, Delaware County, Montgomery County
Early Adopter or Luddite?
This week I'll be getting smarter at my Suburban West Realtors Association in Malvern, Pa. Together with my fellow Realtors, we'll be learning more about "Responsible Real Estate In An Electronic World".
My real estate business has been online for the majority of my career. And I can tell you that there are ethical choices that come up every day in the life of a Realtor. Sounds like a very informative course.
I confess to being an "early adopter" when it comes to Technology. Some might call me a "Sneezer". I love to explore and share my tech discoveries. Some might even whisper the nerd word. Nah! . . .well maybe. For example, Blogsy is my new favorite iPad App that I'm using to write this post. If you like to Blog and want to be more mobile, check it out.
There is no doubt that the use of technology and social media (Blogging, Facebook, Twitter, Linkedin, etc) helps me offer a superior level of service to my clients past, present and future. There are rewards and there are risks. The phenomenal growth of Social Media is a real estate game changer that can be challenging even for us nerds early adopters.I think this is the second class and it will fulfill our NAR 2012 Ethics Course Requirement as well as meeting the SWRA License Renewal requirement for 2011-2012. 
Besides, its Summer, SWRA is air conditioned, and the chicken salad and crispy fries at Nudy's are calling my name. What's a Luddite? Kinda like a Troglodyte. Don't worry. If you're reading this, you're probably not one.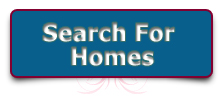 Back To Top