August 22nd, 2011 Categories: Chester County, Featured Listings, First Time Home Buyers, Home Sellers, Open House
Old Forge Crossing Condo Community Open House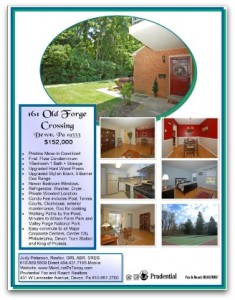 Five Realtors will present a Progressive Luncheon Open House Tour featuring 9 Listings in the Old Forge Crossing Condominium Community on Tuesday 8/23/11 from 11am – 2pm. Stop By for light refreshments. I'll be serving yummy Chocolate Brownies at my listing at 161 Old Forge Crossing in Devon, Pa 19333.
161 Old Forge Crossing on Devon State Rd, first entrance from Rt 202 is a delightful first floor Condominium Home featuring real Hardwood Floors, new upgraded Gas Stove and fresh decorating. The location is ideal with private views, located adjacent to the Tennis Courts, the private Clubhouse and the community Pool. From the 202 entrance, drive straight back past the Clubhouse to "Old Glory" Building #11 on the left.
Thinking About Winning at Real Estate With An Investment Property or Owning Your Own Home?
Do you work at Vanguard, Chesterbrook Corporate Center, Great Valley Corporate Corporate Center or King of Prussia? Take a lunch hour break and stop by and say hello. Follow the balloons, pick up a map of the 9 home tours. Visit one or all. You might just find a new home or a great investment opportunity!
Realtors on Brokers Tour who sign into all 9 featured homes will be entered into a Gas Cards Gift Raffle!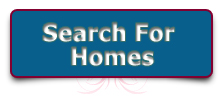 Back To Top