January 23rd, 2009 categories: A Realtors Life, Chester County, Market Trends
The US Green Building Council
Here in Chester County and the Main Line area I'm reminded of the "trend" towards "going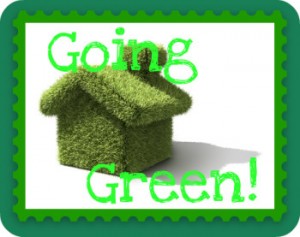 green" in home design and new construction. Right after the financial crises, it's one of the hottest real estate topics of our time. The US Green Building Council has developed the Leeds Guidelines for homes and construction planning on "going green". Public Buildings and Municipal Buildings are trending to going Green. Several local Builders are picking up the trend as well.
Kermit The Frog sang the song, "It's Not Easy Being Green" in another context. But as we look around our local landscape, we're curious about how easy it is to find environmentally friendly Green Home Design here in Chester County and the Philadelphia Main Line Area. It's definitely getting easier to be environmentally conscious with new home construction. Many builders advertise that they follow green building design and construction. Be sure to ask. Read the rest of this entry »
Spoken by Judy Peterson | Discussion: Comments Off on Chester County Homes Going Green?
---
Back To Top