November 18th, 2011 categories: Chester County, Fun Things To Do, Lifestyle
Holiday Fun Things To Do-Main Line Chester County PA 
Gingerbread House Fun at The Easttown Library – Tuesday and Wednesday, November 29th and November 30th 4:15pm – 5:15pm-Pre-registration is $10.00 a person.
The Willow's Mansion Antique Gift and Craft Extravaganza 11/18/201 – December 4, 2011- 490 Darby Paoli Road, Villanova – Mon to Fri 10am to 7pm, Saturday 10am to 6pm and Sun 10am to 6pm -Holiday Crafts and Gifts will be featured in addition to an Art Gallery and collectibles. Admission is $3.00 484-582-1166
Wayne Christmas Tree Lighting Ceremony – Friday, December 2nd – 5:30 to 7:30pm, with face painting, carriage rides and tree lighting at the Wayne Train Station
Wayne Santa Parade, Saturday, December 3rd 10am – Parade begins at the Wayne Acme and Ends at the Wayne Hotel – visit with Santa on the front porch of the Wayne Hotel until 11:30am. Read the rest of this entry »
Spoken by Judy Peterson | Discussion: Comments Off on Fun Things To Do December 2011 – Part 1
---
December 12th, 2008 categories: A Realtors Life, Fun Things To Do
Share The Joy
Visit some of these holiday places to see spectacular Holiday Light Displays around Chester County and the Main Line Pa Area. Neighborhood Christmas lighting displays are just a little thin this year. I love the exuberance of all those front lawn Frosty's, roof top Santa's and twinkling lights. So transcend the modern day Grinches and keep the Joy!
New Main Line Pa Today Chester Real Estate Listings Home Search
If you're browsing for a new home in Chester County or the Main Line area, take a look at our new Real Estate Quick Search on the left or the full Listings Real Estate Home Search for our neighborhoods. Watch for more about the special features of our new Real Estate Listings Home Search.
More Chester County Christmas Light Displays and Events:
Longwood Gardens in Kennett Square–The Outdoor Light Festivel is always very popular at Longwood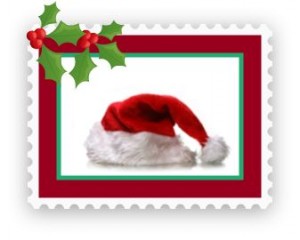 Gardens. This year they will display more than a half-million lights for the outdoor spectacular. Take note of the new "timed tickets" for light show events. Plan in advance. Ice Skating Shows 11/27/08 – 1/11/09 $5.00 – get your tickets online. The Open Air Theatre Holiday Fountain Shows run from 10am to 4pm. Begininning at 5pm there is a continuous night time display. Don't miss the Longwood Gardens Organ Music Holiday Performances and Sing Alongs.
Hershey Pennsylvania–of "Choclate Town" fame offers Christmas In Hershey the 25th Annual Event. See Hershey Sweet Lights with 600+ illuminated, animated displays of over 2million twinkling lights AND chocolate! You could even play the Build a Snowman Game right now.
Dutch Winter Wonder Land in Lancaster Pa offers the new Royal Light Show, rides, games and more Read the rest of this entry »
Spoken by Judy Peterson | Discussion: Comments Off on Christmas Light Displays Chester County Main Line Area
---
November 30th, 2008 categories: Chester County, Fun Things To Do
Christmas Holiday Things To Do Chester County Main Line Area
November 19th – January 4th "Cinderella" Ages 5 – 105 Plays at The Peoples Light and Theater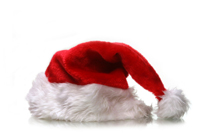 Company in Malvern, Pa
December 4th – December 7th – Celebrate  "An Old Fashioned Christmas" in Downtown West Chester with family fun including the 29th Annual Christmas Parade December 5th at 6:45pm
December 6th – December 7th Adorable nature made ornaments "CrittersSale' at the Brandywine River Museum. Tour the N. C. Wyeth Museum and see the O Gauge Railroad Christmas Display
December 5th – Malvern's Annual Victorian Christmas Celebration on King Street in the Borough of Malvern 6:15pm to 9pm and Continues to Saturday December 6th from 11am-2pm.
December 5th.– Christmas Tree Lighting Ceremony center of Wayne, Pa Radnor Fire House and Santa Parade December 6th greeting children at The Wayne Hotel. Christmas carols by the Valley Forge Read the rest of this entry »
Spoken by Judy Peterson | Discussion: Comments Off on Christmas Fun Chester County Main Line Area
---
Back To Top