April 28th, 2009 categories: A Realtors Life, Financial, Home Buyers, Home Sellers
The Real Estate Blame Game Moves On To Appraisers
The Real Estate "Blame Game" has become our current national sport.  So far, we've raked the Buyers, the Realtors and the Brokers and the Mortgage Companies over the coals.  This week we're moving on to the Appraisers and legislating the free flow of information.
As of May 1, 2009 there will be new property Appraisal guidelines but not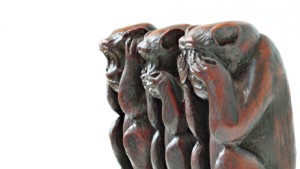 everyone agrees that we need new Appraisal guidelines as reported in the Wall Street Journal yesterday.
If it's not the Realtors and the Broker's fault for pricing and marketing real estate for what it would sell for, then maybe it's the Appraisers "fault" for appraising the property according to the then existing market activity of what buyers were willing clamoring to pay for property.
Of course there is a need for some Mortgage and Lending reform and the National Association of Realtors supports the Mortgage Reform and Anti-Predatory Lending Act of 2009,  H.R. 1728. You can read  NAR President Charles McMillan's testimony in support of Lending reforms with modification.

Under the new guidelines, Appraisers will no longer call me about one of my sold and settled listings to help them compare the features and benefits to one of their current "subject" properties. I will no longer be able to meet an Appraiser at my Sellers property to share the comparable sold's that I used to price the property. The Mortgage Company will not be able to call the Appraiser for any reason, much less, to ask for a "rush" for a special relocating family trying to get their children into school before the start of the school year. Read the rest of this entry »
Spoken by Judy Peterson | Discussion: Comments Off on New Appraisal Guidelines The Baby and The Bath Water
---
Back To Top