April 23rd, 2008 Categories: Chester County, Fun Things To Do, Lifestyle
Main Line Health, Bryn Mawr Hospital, Horses, Cotton Candy and funnel cakes – OH My! Once a year this unlikely collection of topics will appear in the same sentence as the excitement of The Devon Horse Show and Country Fair begins to build. You know it's almost that time of year when you see the sign go up at The Devon Fair Grounds letting you know that from May 22 to June 1st our Devon will be host to a world class equestrian event known as The Devon Horse Show & Country Fair.
Even if you know nothing about matters equestrian, invite your favorite child, grandchild, niece or nephew and come to The Devon Fair Grounds, where to everyone's delight you will find a Midway with a Ferris Wheel, a Carousel to ride, games with prizes, yummy treats like the famous Devon Lemon Sticks, Devon Fudge, popcorn, cotton candy and hot dogs, hamburgers and pizza and Devon Sweet Tea with a hint of mint and lemon. There's even a Tea Cart with real tea sandwiches or The Devon Garden Cafe if your palette is on a higher plane than cotton candy. Of course, you can find a salad, but, "gee Mom".
Not to be missed are the many Boutique Shops offering designer fashions and souvenir items. You won't want to miss the opportunity to visit the stalls and see the horses as well as the dazzling show of remarkable equestrian skill.
What else is special about The Devon Horse Show and Country Fair? Since 1919, it's been held for the benefit of Bryn Mawr Hospital, now Main Line Health-Bryn Mawr Hospital. You can have fun and do a good deed, an unbeatable combination for $7 for Adults, $5 for Seniors over 65 and $3 for children under 12 general admission. Advance sales at the Devon grounds 4/7/08 – 5/16/08 M, W, F from 10am-2pm and Saturdays in April from 10am-2pm for Box or Event tickets. General Admission at the Gate. The horses are coming!
And if you happen to meet someone who could use my help with all their real estate questions, tell'm Judy sent you.
Remember, I just love to talk about real estate and I'm never too busy for your real estate questions or the referral of your family and friends. Your referrals are my highest compliment!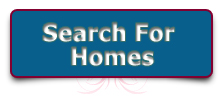 Back To Top