April 23rd, 2008 Categories: Chester County, Lifestyle
Wegman's and Realtors – It's All About The Service!
What's a Wegman's? This is what I love about real estate. You're always just one phone call
away from working with a great client.
It was a slow day in early Spring. Late in the afternoon. I was giving in to a touch of Spring Fever and thinking about walking Daisy. The phone rang, "Hey Judy, I've been on your website for about 6 months. Great information. Listen, I might have to relocate to Philadelphia for my job, BUT I'll only move if I can be close to Wegman's.
….Uh, me "What's a Wegman's?. I was a little smoother than that, but not much. So I "Googled", which is what I've learned to do when I need to know something. Guess what? Right here in Downingtown, there's a fabulous Wegman's. Been there many times since. Love it! You gotta love a supermarket that has a section called, "Take It Or Make It" and more events than the local Chamber of Commerce!
You might be thinking, why is a Realtor writing about Wegman's? Well, first, Wegman's really get's it when it comes to service and giving back to the community. It's all about you – your service, your experience, your satisfaction with some extra "wow" thrown in for good measure. Second Wegman's gets my personal and my professional admiration in the way they blend service and marketing and my Buyers like food court when we stop to take a house hunting break.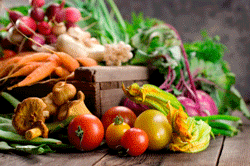 Also, we love our markets in Philadelphia and on The Main Line. Just check out The Ardmore Farmer's Market, The Lancaster Farmer's Market in Wayne, Whole Foods in Devon, Trader Joe's in Gateway, Acme and the remarkable Genuardi's Family supermarket chain which began in Radnor and changed how the Main Line shops for food forever.
Now you're in luck! If you haven't already heard, the Wegman Experience is coming to Malvern. Right here on our very own Route 29. This is what it looks like now. What we call "the dirt, the bricks and the sticks"……except without the bricks and sticks, yet.
Named in the 2008 Fortune 100 Best Companies To Work For, Wegman's will be a great addition to our community. I hope to be one of the first in the front door. Hmm, …so if this real estate thing doesn't work out…..
So call me when you have an important requirement in YOUR new home search.
Remember, I just love to talk about real estate and I'm never too busy for your real estate questions or the referral of your family and friends. Your referrals are my highest compliment!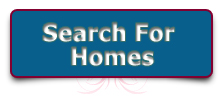 Back To Top