April 26th, 2008 Categories: Chester County, Market Trends
Tredyffrin Township – Average Sold Price March 2008

A two year comparison of the Average Real Estate Sold Price for a home in Tredyffrin Township, Pa between March of 2006 and March of 2008 shows a decline of 5.64% over March of 2006 where the Average Sold Price of a home was $415,112.
In March of 2008 the Average Sold Price for a Home in Tredyffrin Township was $391,679.
Average Sold Price/Median Sold Price/Average Days On Market:
Average Sold Price March 2006 – $415,112/Average Days on Market 31

Average Sold Price March 2007 – $499,573/Average Days on Market 86

Average Sold Price March 2008 – $391,679/Average Days on Market – 81

Median Sold Price for March 2006, 2007 and 2008, respectively
Data courtesy of Trend MLS and Terradatum is deemed accurate but not guaranteed.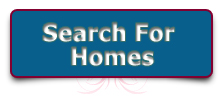 Back To Top