April 26th, 2008 Categories: Chester County, Market Trends
Willistown Township, Chester County Pa – Average Real Estate Solds March 2008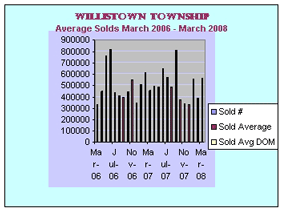 A two year Comparative Analysis of the Average Real Estate Sold Prices and Median Real Estate Solds Data for the period of March 2006 to March 2008 for Willistown Township in Chester County Pa.
In March of 2008 the Average Sold Price for a Home in Willistown Township was $559,764.
Average Sold Price/Median Sold Price/Average Days On Market:
Average Sold Price March 2006 – $330,112/Average Days on Market 60

Average Sold Price March 2007 – $452,755/Average Days on Market 90

Average Sold Price March 2008 – $559,764/Average Days on Market – 88

Median Sold Price for March 2006 $322,500, March 2007 $355,000 and March 2008 $345,000,
Data courtesy of Trend MLS and Terradatum is deemed accurate but not guaranteed.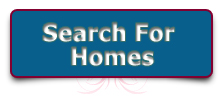 Back To Top