May 15th, 2008 Categories: Chester County, Chesterbrook, Fun Things To Do, Lifestyle
Rita's Water Ice – Philadelphia Main Line Style "Yums"
Rita's Water Ice In The Chesterbrook Shopping Center, Wayne Pa is on my Yums List of places to stop and relax with a client or with my favorite little people. As the days get longer and the temperatures rise, a refreshing "raspberry" or "lemon" Italian Water Ice cools the spirits. Rita's is made with fresh fruit juice daily in a multitude of flavors and it's fat free! Outside tables, the signature green, red and white stripes, charming umbrellas and the occasional local band will get your foot tapping. If you have some "little people" in tow, you might take a quick stroll over to Wilson Park and let them climb the jungle gym.

Rita's also has Frozen Custard, with sprinkles or try a decadent "Blendini" with Frozen Custard and Oreo Cookie Chips. Can't make up your mind, try the Misto a smooth blend of fruit ice and frozen custard. Get your card stamped. You'll want to come back for sure. After 10 visits, you get a "freebie".
Chesterbrook
The Community of Chesterbrook is a delightful, mostly town home community of over 4,600 residents located in the 19087 Wayne Zip Code. Chesterbrook, known as a Planned Unit Development, or PUD, in real estate terms, is an excellent real estate investment. There will always be a need for town homes and condos in a great school district.
Chesterbrook is located just off of the Route 202/Devon Interchange and features Twenty-six Villages and two Single Family Communities with it's own shopping center and Chesterbrook Corporate Center.
It would make my life easier if Chesterbrook had it's own distinct zip code and Post Office, then I wouldn't get questions from relocating clients like, "can I walk to Wayne from Chesterbrook?". Only if you're fifteen or a world class sprinter!
The Zip Code Always Wins
The "Wayne" 19087 Zip Code for Chesterbrook confuses some people. We mix our town names and zip codes around here. Zip Codes can cross Township lines. If you've lived here your entire life, you know this like you know your own name. BUT, if you're relocating to this area and trying to grasp what's what and who's who, it can be a little confusing.
The Zip code always wins, which explains why even if your home appears to be in Berwyn, but the Zip Code is Paoli, you live in Paoli. Chesterbrook is actually located in Tredyffrin Township in Chester County and The "Town of Wayne" is actually located in Radnor Township, Delaware County but they share the 19087 Zip Code. Go figure.
Shortly after the country heeded the advice to "Go West Young Man" and much of the population fled to the West Coast in search of gold, the Philadelphia Main Line grew West of the City of Philadelphia on the East Coast, where we already had the gold! It was called the Pennsylvania Railroad.
Since passions usually trump logic and there weren't any zips back then, the zip code after thought seems to be a community planning logical best effort. That's my story and I'm stickin to it. Whew, time for another Rita's!
Where's your favorite Yums in the Philadelphia Main Line area?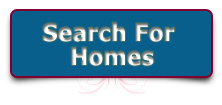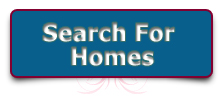 Back To Top