May 24th, 2008 Categories: Chester County, Delaware County, Lifestyle
AAA reports this years member travel plans in Philadelphia have changed. Memorial Day has been the traditional start of Summer, when many go to the Shore or the Poconos.
Begin In Malvern, Pa | 5 Gas Saving Tips
The American Automobile Association reported, in a recent poll of members in Philadelphia, that 61% of those polled said they would change their travel plans for the holiday.
It seems that Pennsylvania is in the top ten states of origin for the Memorial Day weekend travel, ranking sixth on the list, according to AAA spokesperson, Catherine Rossi, "fewer people, about 460,200 Philadelphia (5-county) area residents, will travel 50-miles-or-more from their homes this Memorial Day Weekend – down 2.5% from last year."
"DownTheShore" On a Tank of Gas is still a good deal. Leaving from the Philadelphia Main Line Chester County area? 5 Gas Saving Tips
5 Gas Saving Survival Tips:
Begin in Malvern, off of Route 29 – three local gas stations duke it out competing with each other for some serious savings over stations 2 miles East.
Keep Your Engine Tuned
Replace Your Air Filters regularly
Keep tires properly inflated
Use the recommended grade of oil
Have a favorite gas saving tip? Curious about a just listed home? Call me – 610-889-5509. I'm never too busy to help with all of your real estate questions!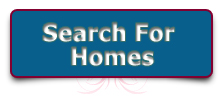 Back To Top