May 28th, 2008 Categories: Chester County, Market Trends
The Real Estate Sky Is Not Falling In Chester County Pennsylvania!
Chicken Little and Foxy Loxy Go Home!
The Real Estate Sky Is not falling here in Chester County Pennsylvania. I'm keenly aware of the disconnect between the National News and the reality of the Local Real Estate Market. Every day, a buyer, seller or fellow Realtor shares a "sky is falling" story. Realtors are not immune! Real estate tales abound with just as many stories as there are versions of the Chicken Little Tale.
Many buyers and sellers are "waiting". Waiting, in the mistaken belief that something good will happen if we just "wait" long enough. There is no magic in waiting in Real Estate. Never was, never will be. You can't win trying to time the real estate market. Your best interests will be served by knowing the facts and doing your homework.
Buyers –Make a realistic offer on a property you want based on accurate market data. Be willing to negotiate. Be creative.
Sellers – price your property realistically to attract qualified buyers. Be willing to negotiate. Be creative.

The First Quarter Report is out from our Trend Multiple Listing Service and there are some interesting statistics to share with you so that you can be "in the know" and avoid making the mistake of inviting Foxy Loxy or Chicken Little into your real estate transaction. Keep in mind that First Quarter real estate data is balanced by seasonal factors in the Northeast for reasons like freezing rain, snow and ice storms. The average sale price in 2007 Q4 was $361,600 and in Q1 2008 $359,400. The number of homes on the market in Q4 2007 was 3,394 and in Q1 2008 4,162. The number of homes sold in Q4 2007 was 1,172 and in Q1 of 2008 930 homes sold. The number of new homes built in Q4 2007 was 361 and the number of homes built in Q1 2008 was 110. The average number of days on the market in Q4 2007 was 70 and in Q1 of 2008 the average number of days on the market was 90 days.
The Big Picture ~
NAR Chief Economist, Lawrence Yun, in his Report, "Bigger Fall After Bigger Gain" comments that "Data from the Federal Reserve further affirms the long-term housing equity accumulation for homeowners, even with recent declines in home prices. Homeowners' net housing equity (home value minus mortgage debt) rose from $6.2 trillion to $9.6 trillion from 2000 to 2007.
*Statistical information is from the Economic and Market Watch Report with permission from Trend
The markets that make the national news as mentioned in Yun's Report, California, Florida Arizona, Nevada and the D.C. region are "also the places where prices increased the most during the housing boom. Current price declines of 5% to 20% are not as frightening for those who bought a home for the long-term".
In short, we're good! Go make something happen.
I can help! Call me -610-889-5509 – for creative selling and buying ideas – I'm never too busy for your real estate questions. Call me if you would like a copy of the "Trend Economic and Market Watch Report" for your Zip Code.
*Statistical information is from the Economic and Market Watch Report with permission from Trend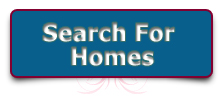 Back To Top